Article
A Centennial Reflection
By Michelle Duster
During my lifetime Black people were deeply entrenched in the struggle for voting rights. As a child of the 1960s I heard a constant emphasis on how important it was to vote. To make our voices heard. I went with my parents to polling places when they voted, where I was surrounded by adults who grew up in the
Jim Crow South
and knew that voting was not something to take for granted. At my predominantly Black elementary school on the South Side of Chicago we took part in mock elections. To this day, most African Americans are frequently reminded about how "people died for you to have this right" when referring to the racial violence experienced in the movement—experienced by both women and men. But I rarely hear the same emphasis expressed in recounting the singularly gender-based struggles that were also faced in order to gain those rights.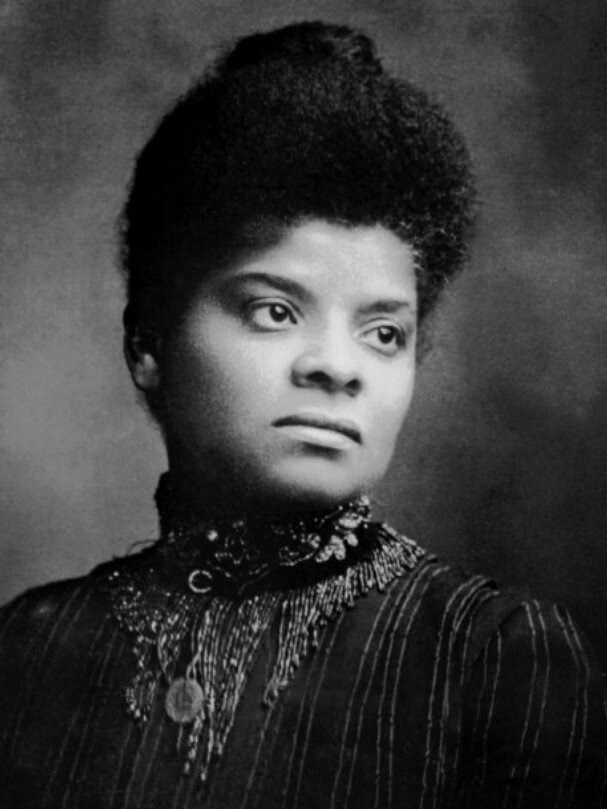 The messaging that I grew up hearing illustrates the dual fight that most women of color faced in the suffrage movement. Yes, they were fighting for their rights as women, but were also fighting against oppression from a Euro-focused social structure where many times white women were not on their side. Given a choice of focus, many women of color lived through and were taught that the fight for racial equality was the priority and gaining the right to vote was a tool that could effect change in oppressive laws that relegated them to second-class citizenship.
My childhood was full of discussions about social issues, racial struggles, and the historical realities of oppression and inequality. The adults in my world were educated and politically astute and I always knew that
Ida B. Wells
was my father's grandmother, my great-grandmother. Her involvement in the suffrage movement was one of the many things she did in life—from founding the
Alpha Suffrage Club in Chicago
, to participating in the
March 1913 suffrage march in Washington, D.C.
, to canvassing for
Oscar De Priest
, who ultimately became the first African American alderman in Chicago in 1915. She also ran in a primary election for a state senate seat in 1930. Ida was active, vocal, and impactful. Despite her great contributions to the fight for women to become full citizens and participants in our democracy, this information was not taught to me in school—all the way through college.
The fact that the complex story of the
women's suffrage movement
was either missing or mentioned in a cursory way in the school curriculum is indicative of how women's contributions to society have been regarded as minimally important. It demonstrates how women's fight for equality is not treated as central in the history of this country. The history I learned in school focused on white men who were framed in noble ways. Generations of Americans have been undereducated about the long struggle that women fought in order to have the right to vote.
When it is taught, the story of the suffrage movement has most often been told through a very simplified and Euro-American lens—from watering down the story so it highlights only a few privileged women, to the myth that the idea for gender equality was conceived with no influence from Native American culture. In general, there is a lack of acknowledgement that Black, Asian, Native, Latinx, and Hispanic American women had different experiences, concerns, and obstacles. There is more to it than
Susan B. Anthony
,
Elizabeth Cady Stanton
, and
Lucretia Mott
. The struggle for equality started with abolitionists and women in the church before the 1848 Seneca Falls Convention. The involvement of women of color in the struggle for the vote, and the information about the different experiences and realities that each group of women faced and the contributions they made has been minimized, erased, or told separately—until now.
In addition, the story of the influence of
other countries
is an important aspect that is rarely mentioned. Women outside of the United States were fighting for their right to participate in their government. British women fought for their rights and American women, such as
Alice Paul
, learned some strategies for fighting during her years in England. Voting rights were attained by women in the U.S. through a complex and chaotic system with individual states and territories giving full or partial suffrage, starting in 1869 with Wyoming. In 1916 the first woman to hold federal elective office,
Jeannette Rankin
of Montana, was elected to the U.S. House of Representatives. Her achievement was not possible to strive for in the many states that did not grant even partial suffrage to women until 1919—one year before the passage of the 19th Amendment.
In 2020 we celebrate the achievement of amending the constitution which theoretically gave all women access to the vote. However, we must acknowledge the unvarnished part of the story that also needs to be told. It took up to an additional forty-five years for women across racial, ethnic, and class lines to have the ability to participate fully in our democracy.
The story of struggle for these rights involved multiple generations over several decades and is more complex than a handful of women's stories. It took collaboration and inspiration from various cultures and countries in order to push the power structure dominated by wealthy white men to finally buckle under pressure. Women were not given the right to vote—they waged a battle against a deeply entrenched patriarchy and earned that right.
The women used tactics that encompassed petitioning, letter writing, holding meetings and conventions, speaking in public, marching, organizing, lobbying, and influencing the men in their lives to vote certain ways. Suffragists endured being criticized, ostracized, jailed, tortured, force fed, and beaten in the fight for half the population to become enfranchised. The bravery and determination of the women who dared to step outside of societal expectations and norms is a powerful and inspirational story.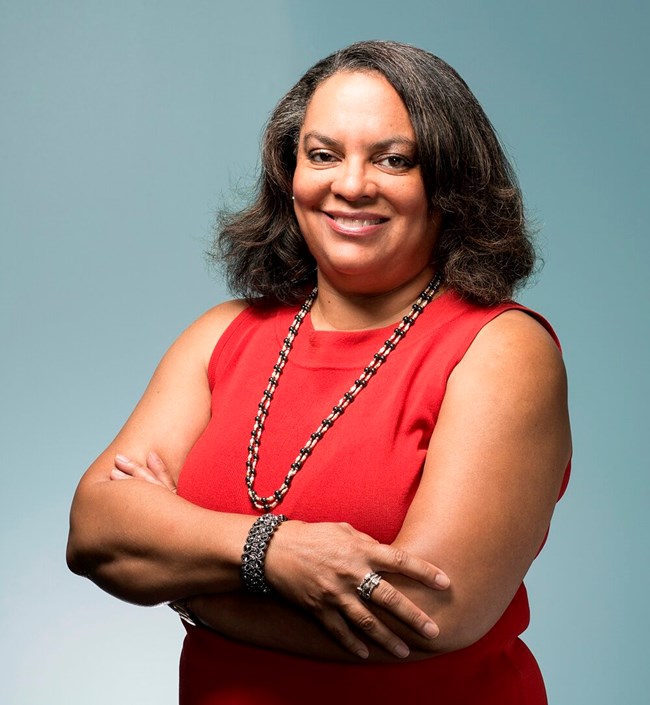 Suffragists did not always agree on strategy. There were regional differences. Racism within the movement caused women of color to organize and operate for the most part separately from white women. Black women formed their own
suffrage groups
and campaigned with a slightly different focus. The story of the suffrage movement consists of triumphs and disappointments. Setbacks and progress. Division and alliances. Betrayals and coalitions. It's messy. It's drama-filled. It's reality.
Through true grit, determination and myriad strategies, the 19th Amendment became law on August 26, 1920. Seventy-three years after that watershed moment, Carol Moseley Braun of Illinois was elected in 1993 to the U.S. Senate as the first African American woman senator. Twenty-seven years later, in the centennial year, 2020, there are
26 female senators
serving 20 states, and four are women of color: Kamala Harris, Tammy Duckworth, Mazie Hirono, and Catherine Cortez Masto. To date, 57 women have served in the United States Senate. There are 127 women in the
116th Congress
, making up almost twenty-four percent of the body.
Women serve in other appointed and elected positions of power. Three of the nine Supreme Court justices are women. Women are the mayors of several major cities including Chicago, Atlanta, Washington, D.C., and San Francisco. Forty-four women have served or are currently serving as governors. Today nine states have women as
governors
—New Mexico, Alabama, Michigan, Kansas, South Dakota, Maine, Iowa, Oregon, and Rhode Island. In addition, governors of two U.S. territories are women—Lourdes ("Lou") Leon Guerrero of Guam and Wanda Vázquez Garced of Puerto Rico.
This might seem normal and no big deal for some women who have grown up always having the right to vote and participate in politics, but women fought from the early 1830s through 1965 to legally gain the opportunity to vote. Within the past century, women have not only gained the right to vote and hold elected positions, but in 2016 Hillary Clinton, a former U. S. Senator from New York, became the first woman to run for president as the representative of a major party. Her run for office, and loss in the electoral college despite winning the popular vote, is something that will be studied for years to come.
The United States of America has yet to see a woman take the final accession to the ultimate level of power—becoming head of state. But we can find inspiration around the world. Twenty-one countries, including Germany, New Zealand, Barbados, Slovakia, Greece, Taiwan, Bolivia, and Ethiopia currently have female heads of state. By continuing the fight that our foremothers started, women in this country will soon break through to this next frontier.
This important collection of essays by the amazing assemblage of scholars brings into focus the complexity and multi-pronged struggles that various groups of women experienced in their fight for suffrage and political inclusion. It is an incredible gift to current and future generations to have a resource that chronicles the long, complicated, tension and drama-filled journey, peppered with hope and progress. There were different strategies and ideologies. Different barriers, obstacles, and setbacks. Their stories demonstrate that not all women think alike. Not all women are allies. Solidarity is sometimes elusive. Yet, ultimately through this tangled web, women have triumphed and made huge progress toward a more fair and just world.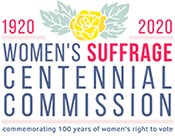 This article was originally published by the Women's Suffrage Centennial Commission (WSCC) on August 20, 2020 as a part of the WSCC blog, The Suff Buffs. The Women's Suffrage Centennial Commission was created by Congress to commemorate 100 years of the 19th Amendment throughout 2020 and to ensure the untold stories of women's battle for the ballot continue to inspire Americans for the next 100 years.
Author Biography

Michelle Duster is a writer, speaker, professor, and champion of racial and gender equity. In the last dozen years, she has written, edited, or contributed to eleven books—two that include the writings of her paternal great-grandmother, Ida B. Wells. She has written articles for Essence, Huffington Post, Teen Vogue, and The North Star. Her advocacy has led to street names, monuments, historical markers, and other public history projects that honor women and African Americans, including Wells.
Last updated: December 14, 2020