Article
20 Ways to Create a Park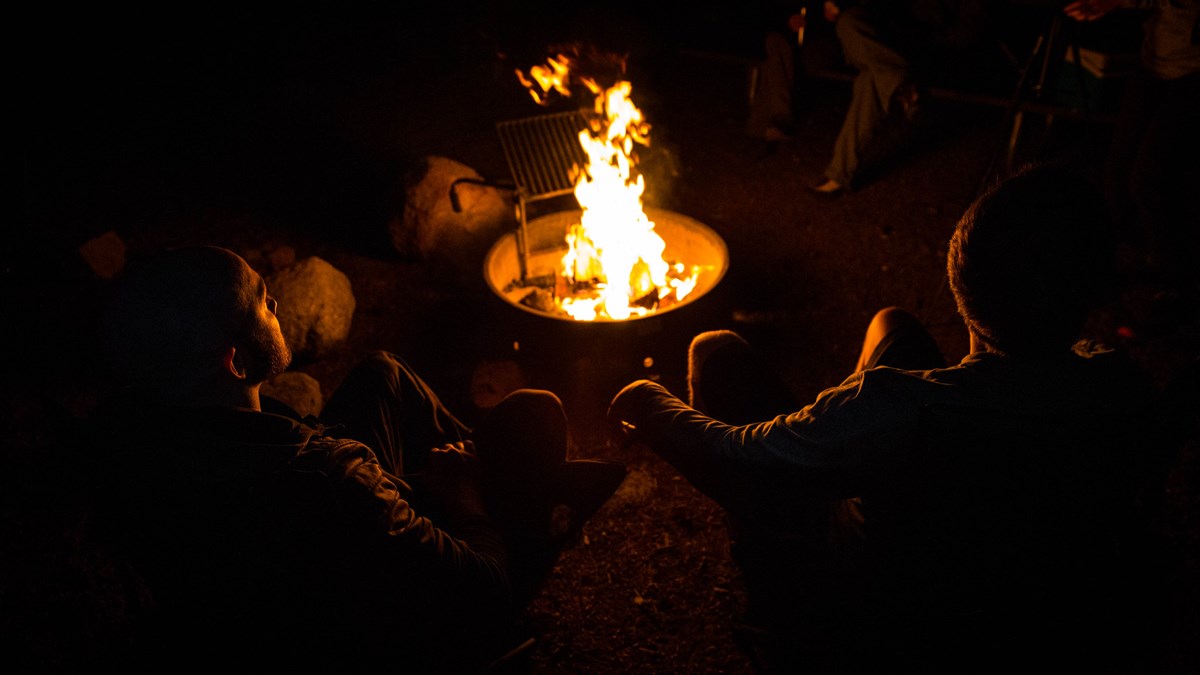 Many of us will stay close to home this summer. But you can have fun and meaningful experiences in your own community, yard, or nearby park. We pulled together some ways you can turn your space and activities into an enjoyable park-like experience.
Enjoy
Picnic Area – Maybe you already have a deck or balcony, or you could spread out a blanket in the grass or even your living room floor. Eat your yummy meal, and then make sure you leave the space "crumb clean" – human food is not good for wildlife to eat.
Campfire area – Many apartment complexes have grilling areas or perhaps you have room for one in your backyard. It's a fun way to spend cool summer evenings.
Tell stories – Campfires are great for s'mores, and they're also excellent settings to hear stories about the local history or your family's own folklore.
Camp out – designate a spot in your yard or you can also build a camping spot inside, too. Don't forget the flashlight!
Many people go to parks to play! Hiking and running are fun, and there are tons of activities you can do in your park…frisbee, croquet, play catch, tag. Remember to always #RecreateResponsibly and have fun.
Learn
Identify the plants – Make markers for the plants in your yard. You can use a plant ID app on a smartphone to identify plants in your community.
Look up – The Night Sky Explorer is an excellent resource to help you create your starry sky ranger program.
Inventory the animals – park rangers keep track of how many and what kinds of animals are in national parks. Keep a list of all the animals (don't forget the insects and worms!) you see in your yard or on your next nature walk.
Set up a weather station – park scientists monitor air quality in national parks. You can work toward this by setting up a weather station at home where you can monitor the temperature, wind speed, humidity, precipitation, and storms.
Download a birding app and discover the different species that live near you or travel through your area on their migration paths.
Learn about the natural history and cultural history of your area. Your local library likely has a lot of information and then you can make signs or posters like park exhibits to share what you learned.
The land is different across the United States. Find out what makes the geology of your area unique.
Protect
Name Your Park – What will your park protect? Or does it have an amazing natural feature or incredible history? Good national park names tell you a little about what the park protects: Klondike Gold Rush National Historical Park, Nicodemus National Historic Site, Sleeping Bear Dunes National Lakeshore, or Saguaro National Park.
Create a quiet space – Find the quietest spot in your yard. Put some chairs or a blanket there to encourage your family to spend some quiet moments there, just listening. Or you can listen by an open window for sounds of nature.
Plant a Park in a community garden, windowsill, or yard. Tag your photos of native plants on Instagram with #PlantAPark.
Attract birds by giving them the things they need to survive, such as clean water in bird bath.
Create a rock pile or explore an existing one. Many animals hang around rock piles because they provide shade and shelter. How many amphibians can you find?
Watch the Parked At Home videos on Facebook. Use a smartphone and make your own nature documentary.
Watch wildlife near your home. Birds, ladybugs, deer, rabbits…it all counts. Get to know the wildlife you share habitat with.
Remove invasive species. Just like the Invasive Plant Management Teams in parks, you can work on ridding your yard of bindweed and other invasive plants. This will make your yard more friendly to native wildflowers and pollinators. And in your local natural areas and parks, you can volunteer to pull weeds, and always follow the directions to stay off of restored areas.
For more ideas, check out Maryland's Department of Natural Resources "Create Your Own State Park" Summer Challenge.
Last updated: June 29, 2020