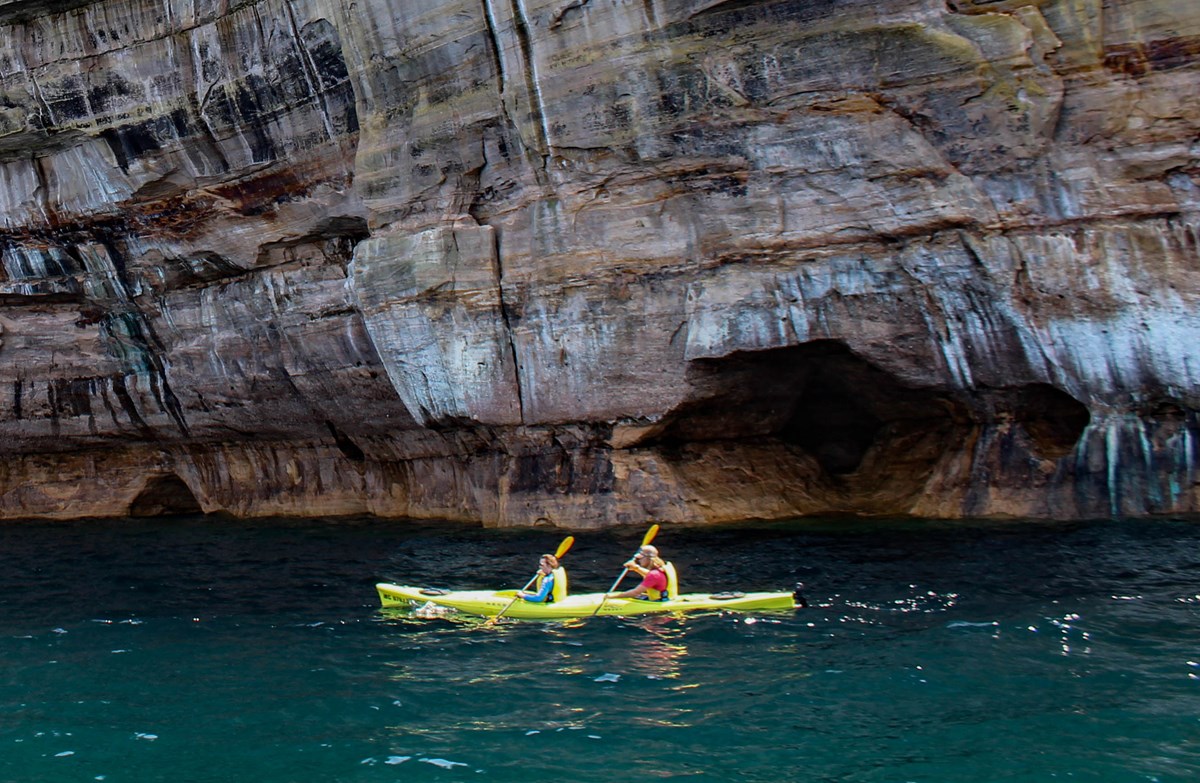 As we adjust to life in the coronavirus pandemic, there are many guidelines to follow in order to stay safe. The National Park Service compiled safety information and tips to #RecreateResponsibly. During this pandemic, it's also important to find time for yourself and maintain your mental health. National parks, state parks, municipal parks, local natural areas, or even your own backyard offer special places to relax and recharge. Remember, spending time in nature is good for you.

Camping – Whether primitive camping or in a newly re-opened campground, camping can be a safe way to spend time in nature. Camp with members of your household. Remember to leave no trace.
Biking – Biking is an excellent way to exercise and see new things.
Hiking – Lace up your hiking shoes and find a new trail. Make sure to keep your distance from others on the trail.
Nature walk – Many natural areas offer a leisurely stroll around a lake or wetlands. Be sure to take your time and read the signs about the flora and fauna of the area.
Birding – Many of us have discovered a new interest in our feathered friends. There are many birding apps for smartphones to help both the novice and the expert identify local birds.
Reflecting – Pull out your journal, sketchpad, or tablet and spend a little time writing or drawing. Let the great outdoors be your muse.
Picnic – Eating al fresco is a really fun way to change it up. If you go to a park, make sure you take everything back with you. PS don't share your food with wildlife!
Watching Wildlife – Watching animals in their native habitat can be both thrilling and calming. Check out these pro tips for Watching Wildlife.
Photography – Either compose that perfect landscape shot, or record your activities of the day. Photography is rewarding hobby, and the photos you take will bring back memories in the future.
Stretching – Take that yoga mat outdoors, and trust yourself. You can stretch your body without an app or guide.
Boating – Many people find time on the water to be relaxing. Boating is a unique way to explore nature.
Listening – Bird songs, bison bellows, crashing waves are just a few of the natural sounds worth paying attention to.
SUP-ing – Stand Up Paddleboarding is perhaps the ultimate way to maintain safe physical distance from others. And it's a really fun way to get a good workout.
Running – Jogging, running, or fast walking is accessible to a lot of people; all you really need is some good shoes and you're off to the races.
Inline skating – We heard this blast from the 90s is making a comeback. Join the wave
Scenic drive – Keep yourself safe in your vehicle while you take in the scenic vistas. If you're planning a drive through a national park, be sure to check for any road or area closures before you go.
Trail running – For the more adventurous folks, hit the trail. Just be sure to take water and know your limits.
Full moon hiking – Some places, like Great Sand Dunes National Monument, reflect moonlight, so you can have a surreal hike at night with no need for a flashlight.
Meditating – Let go of your thoughts and clear your mind.
Stargazing – The best way to spend a summer evening is to simply look up. Starry skies are truly awesome to behold.