News Release
Don't Forget Your Reservation! Arches Will Implement Pilot Timed Entry System From April 1 through October 31, 2023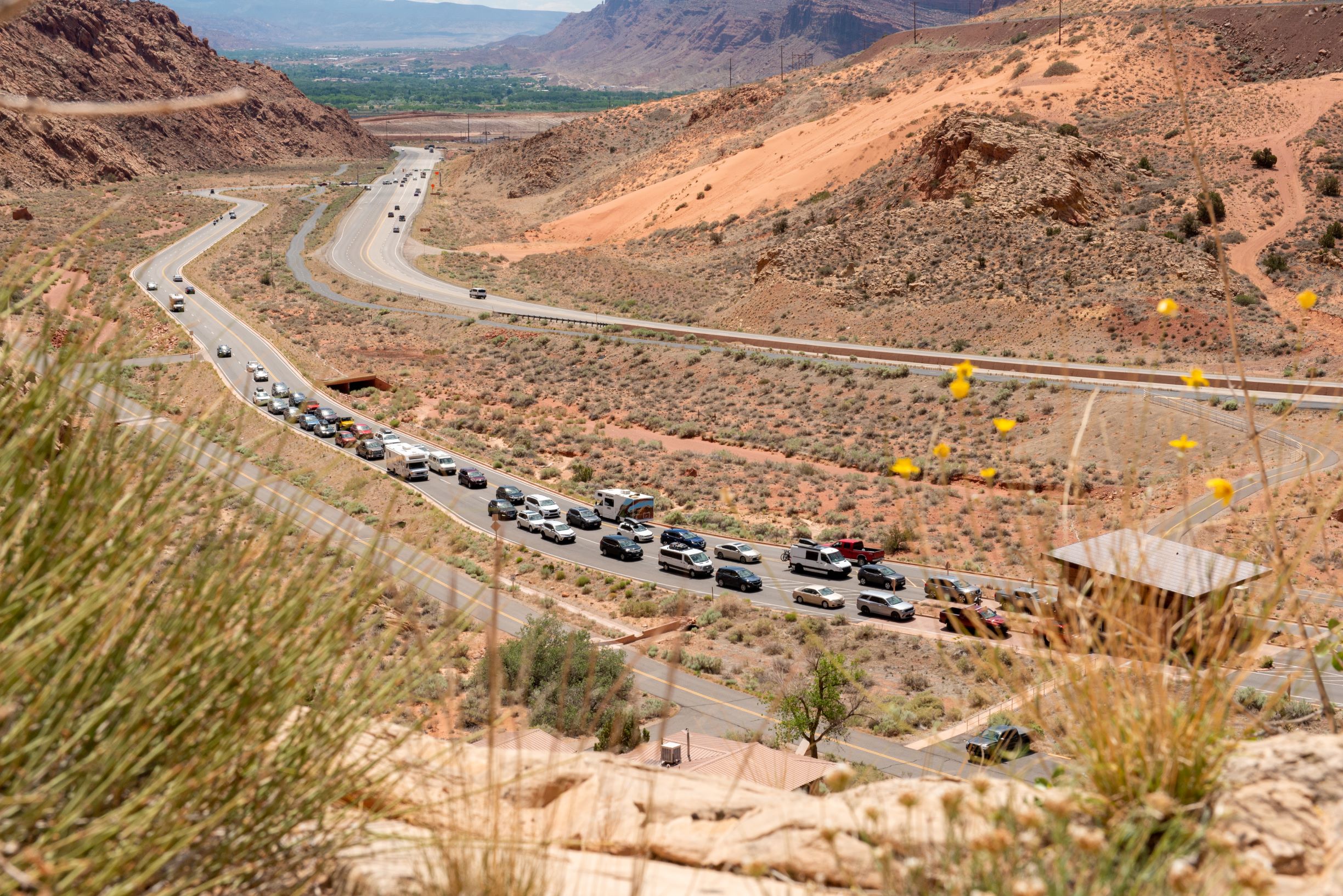 News Release Date:
March 28, 2023
Contact: Kait Thomas, 202-763-3440
MOAB, Utah—Starting Saturday April 1, 2023, Arches National Park will implement a pilot, temporary timed entry system to access the park. From April 1 to October 31, 2023, between 7 a.m. and 4 p.m. daily, visitors will need to purchase a timed entry reservation in advance to enter the park. Visitors have been able to purchase reservations on a first-come first-served basis on Recreation.gov since January 10, 2023. Reservations are released three months in advance in monthly blocks according to the following schedule:
April reservations (April 1–30) opened January 10.
May reservations (May 1–31) opened February 1.
June reservations (June 1–30) opened March 1.
July reservations (July 1–31) open April 1.
August reservations (August 1–31) open May 1.
September reservations (September 1–30) open June 1.
October reservations (October 1–31) open July 1.
After booking a reservation, visitors will receive a timed entry ticket. Timed entry tickets will be required to enter the park from 7 a.m. to 4 p.m. daily and will allow visitors to enter during a one-hour specified window of availability. After entering, visitors may stay in the park for the remainder of the day. Ticket holders may exit and re-enter the park on the same day with a correctly validated ticket.

For those without early reservations, a limited number of additional tickets will be available for purchase at 6 p.m. MDT on the day before entry through Recreation.gov. Tickets must be purchased online or by calling Recreation.gov before entering the park and will not be available at the park entrance. Timed entry tickets will not be required for those with camping permits, backcountry permits, Fiery Furnace permits, special use permits, concessions contracts, or commercial use authorizations. Tickets may sell out quickly, and visitors are encouraged to plan ahead.   
 
Between 2011 and 2021, visitation to Arches National Park grew over 73 percent, from just over 1 million to over 1.8 million visitors per year. This increase in visitor use creates congestion and crowding that can negatively impact public safety, visitor experiences, and park resources. During times of peak congestion, the park has had to temporarily close its gates until crowding has lessened. With timed entry, however, temporary closures are not typically required. Managed access systems like timed entry help distribute visitation throughout the day and season to provide reliable access while protecting the park.

After the conclusion of last year's 2022 timed entry pilot, Arches staff reviewed comments from members of the public, stakeholders, and elected officials. Using the feedback received, the NPS determined that implementing a pilot for a second year could continue to reduce congestion as the park begins its Visitor Use Management (VUM) planning process later in 2023. This planning effort will consider a variety of congestion management strategies in addition to timed entry and will engage the public throughout the process.

For more information, please visit go.nps.gov/ArchesTicket. Details and updates will also be posted on the Arches National Park Facebook, Twitter, and Instagram pages.
-NPS-
Last updated: April 14, 2023