Traffic Congestion Management Plan
Arches National Park has been working to manage traffic congestion in the park since at least 2006. In 2015, we initiated a Traffic Congestion Management Plan, Environmental Assessment (EA). The plan considered alternatives for addressing traffic congestion during peak visitation season between April and September. A reservation system was among those alternatives. Following our release of the EA for public comment in November 2017, we received 421 comments.
We recently stepped back to reconsider our options moving forward, and now charted a path to gather the information, data, and analysis that will guide that process.
To gather the information we need to evaluate all of our options, the National Park Service canceled the 2017 Arches Traffic Congestion Management Environmental Assessment. Canceling the EA will allow for greater flexibility in the options and information we evaluate and consider. Canceling the EA and associated National Environmental Policy Act process does not mean we are disengaging from the challenges facing the park.
On October 15, 2019 the National Park Service hosted a public meeting in Moab, UT, to discuss visitor experiences at Arches National Park. NPS presented information regarding ongoing studies to better understand our visitors' experience, transportation opportunities, and traffic patterns and dynamics. Learn more about this meeting.

We will also continue to share updates on this page regarding next steps, as well as opportunities for public engagement.
People deserve world-class recreation opportunities that are not affected by waiting in line to enter the park or looking for parking. We want to find the best way to make those experiences possible.
---
Frequently Asked Questions
Transcript
KATE CANNON, Superintendent: So what do I like about Arches? There's so many things. I love the stunning views, the beautiful, huge sweeps of landscape that you can see from so many places in the park across the red cliffs and up to the mountains, but I also like the little bitty things: the patterns in the rocks underfoot, the channels carved in the slickrock by water over many, many years, even the sudden flowers in the spring. All of those are wonderful. It's a great place, endlessly fascinating.
What concerns me is that visitation has doubled in recent years, and most pronounced in the last five years, and that trajectory of rising visitation shows no signs of stopping. What that does for our visitors, on entry to the park, they face long lines to get in, and once they're in the park, they spend their time searching for a place to park in the overcrowded parking lots.
SCOTT BROWN, Chief Ranger: Arches is an incredibly iconic park, and it's become incredibly popular too. So as you can expect, we have many days where the traffic is incredibly heavy. Our capacity to handle those vehicles and those visitors is limited.
When we have vehicles parked all alongside the road, it's hard for drivers to see pedestrians, it's hard for pedestrians to see vehicles pulling out into the roadway.
On busy days when we've had high traffic volumes, we have actually implemented closures at the gate here for short periods of time, and what we've had to do is turn people around here at the entrance station and ask them to come back in a little while. We give them as much information as we can to help them plan the rest of their day, and I feel sorry for a lot of these folks. They really have done a nice job planning and so it throws those folks off, and that's too bad.
CANNON: And it's a frustrating visit for them. It's not what they had hoped for. We know we have a crowding problem. We know that that reduces the enjoyment that people have when they come here.
The park has been working on managing visitation since at least 2006, and we've done a number of things in that time: chief among them we've almost doubled parking, so that people can find a parking place proximate to the place they want to go.
Unfortunately the visitation increase has outstripped that, and we know that if we keep adding parking at some point we'll adversely affect the very thing that people are coming here to see, so we know that simply building more and more and more parking is not the answer.
We also looked at a shuttle bus system. The problem with that became that it was extraordinarily expensive, especially for a small park like Arches, and it wouldn't solve the problems we have. It wouldn't keep up, even with two years' growth in visitation. We'd be back right where we started after millions of dollars of investment, so we started to look elsewhere for an answer.
Right now what we're considering is implementing a reservation system for entry into the park.
BROWN: It's really a timing issue. We have high volume in the late morning to early afternoon hours, and if we can just get people to choose a different time of the day, it really helps out.
CANNON: The purpose of the reservation system is to change the pattern of visitation so that instead of having everybody come in at once, in other words, having too many people at one time, we will have a more regulated flow of visitors across all the available space, all the time in the day that's good to come to Arches, all the time in the year, so if we can implement this system, it will meter people across time so that the park remains full, but not over full.
If we can manage visitation in that way, it will actually enable us to get more visitors into the park without having that crowded condition that is so disillusioning to them.
People are used to making reservations, so even though this is kind of different for a park, we don't think it will be too hard for people. They make reservations for their hotel on the trip. They make their reservations for their campsite. They make dinner reservations. They make reservations for a river trip. All those things are part and parcel of what people currently do on their vacations, and we think this will fit right in.
BROWN: We can create a better visitor experience and a safer visitor experience if we're conscious about how we're dealing with our traffic.
CANNON: What I'd like the public to have when they come to Arches is a great experience, and to me that means they approach the park, they drive through, they talk to the ranger at the gate, and then they proceed on into the park exploring at will, finding parking where they want it, and out exploring the trails to their hearts' content.
What I recall, and what sold me on national parks, was when my family would visit when I was a child. And we would drive freely, we'd go into the parks, we could drive where we wanted, park, find a camping space, park at the trailhead, go for a great hike, and that was a freedom and excitement and adventure that I won't ever forget about. I want people to have that now.
And the impediment at Arches, to their having that great visitor experience, is the crowding.
So we want to deal with that so that they get back the freedom to enter, the freedom to travel around and explore, and the freedom to do that without too high a degree of crowding.
Visit our keyboard shortcuts docs for details
Duration:

7 minutes
This video describes traffic challenges at Arches and the proposed Traffic Congestion Management Plan environmental assessment that was initially released in 2017. Following public comment and discussions among leadership, we canceled the environmental assessment in 2019. We continue work to study and address traffic challenges in the park.
Learn More About the 2017 Plan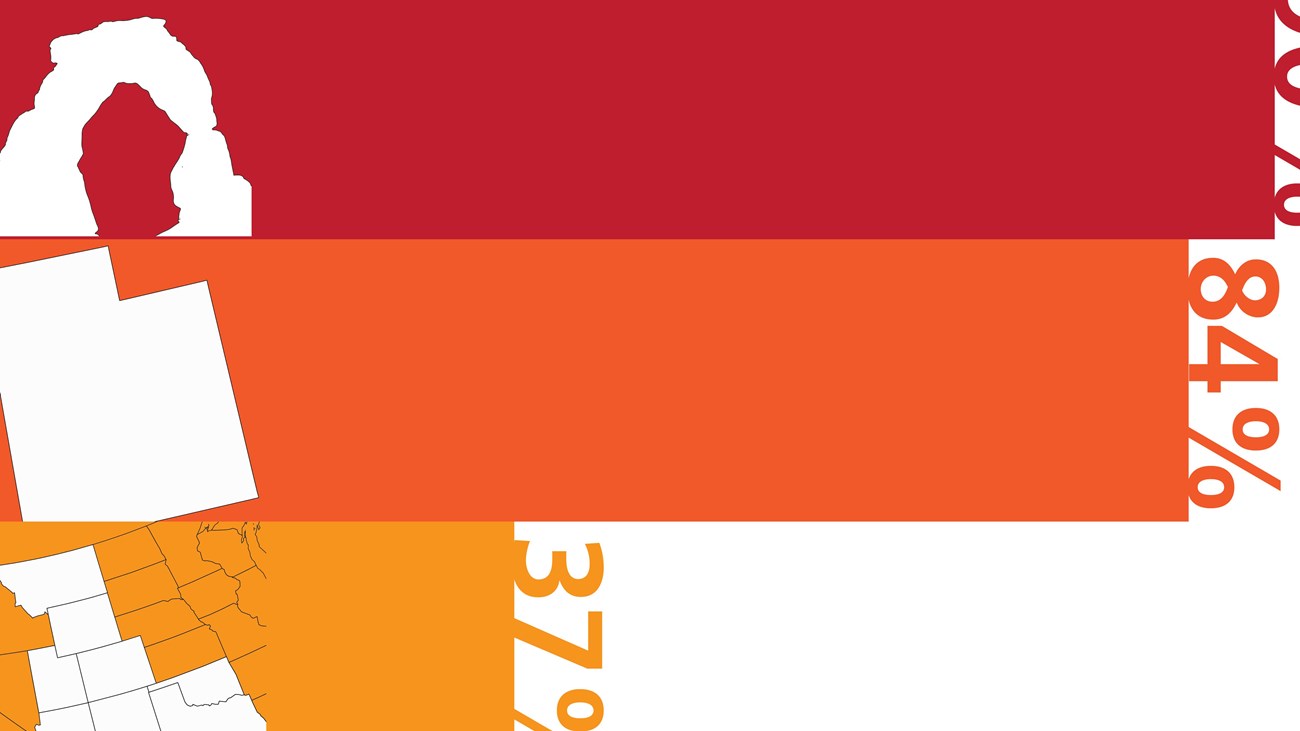 TCMP Graphics
Learn about our solutions. View some of graphics and charts from the plan and public meetings.
Planning History
Read more about past traffic planning efforts, including newsletters, and a study about operating shuttles in the park, visit our Transportation planning page.
Last updated: November 21, 2019