Plan Your Visit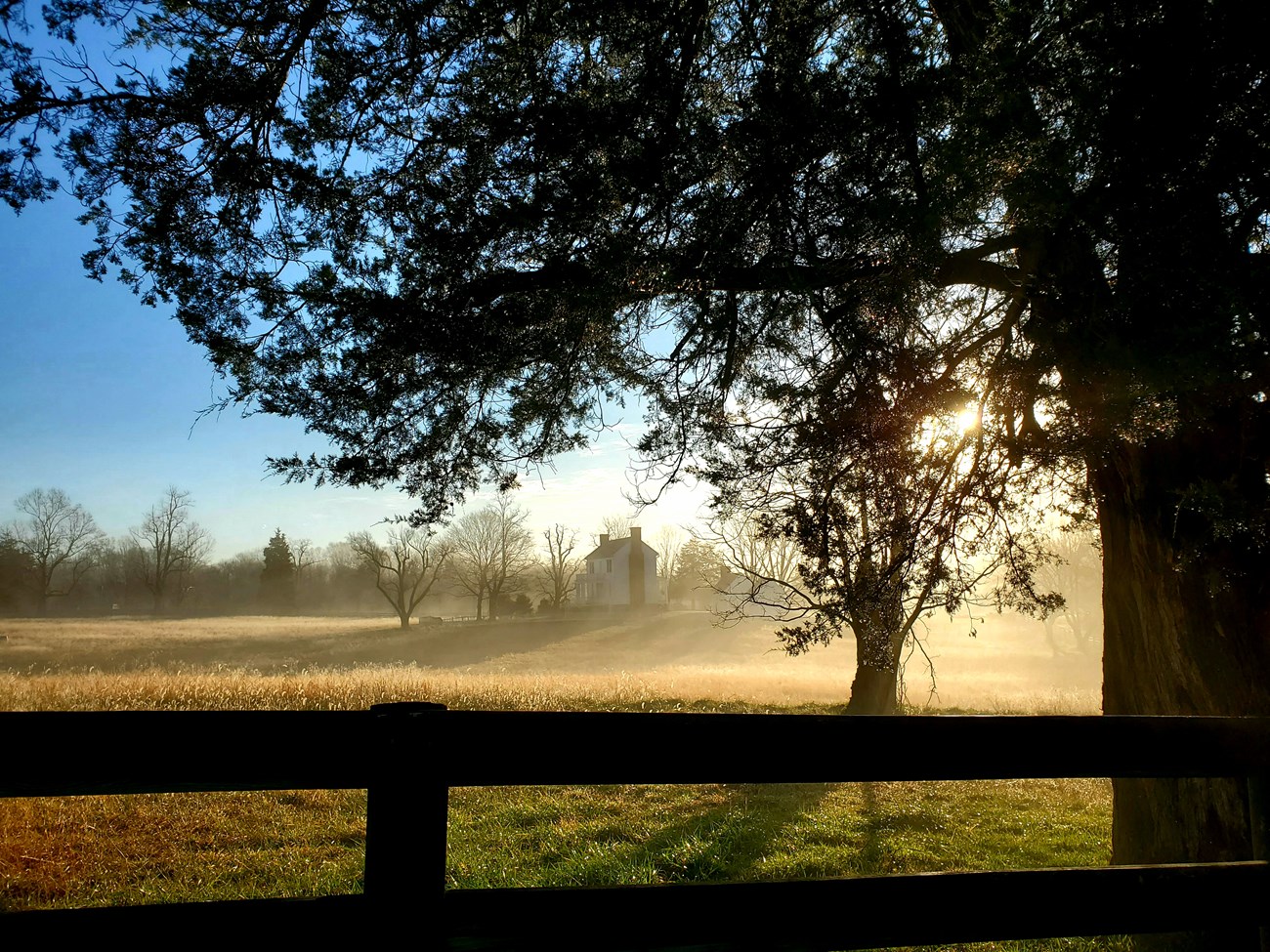 Welcome to historic Appomattox Court House
This quiet village and surrounding landscapes once composed an average Virginia stage road town with a county courthouse at its center. Its name is now immortalized for the tentative peace brought to the nation from Robert E. Lee's surrender of the Army of Northern Virginia to Ulysses S. Grant's Federal armies.
The surrender meeting was brief and civil. The surrender terms were generous. The reality of emancipation for four million enslaved people and the future of our nation hung in the balance. Would an end to military conflict bring about peace or equality?
With over a dozen buildings, a museum, theater, hiking trails, driving pull offs, and a park store, we suggest allowing at least two hours for your visit.
Begin your visit at the visitor center in the reconstructed courthouse building in the center of the historic village. There you can get information and recommendations for your visit. Please be aware that due to their historic nature, many buildings in the park have limited accessibility or are inaccessible. See our accessibility page for more information and accommodations.
Take a look at our Things to Do for recommendations. As you plan your visit, check our Operating Hours and Seasons, and consider taking in a Ranger-led talk, living history program, or walk on one of our many hiking trails.


Last updated: October 3, 2021