Final Attack Trail-Stop 9
Final Stop - The McKinley Monument - Soldier, Statesman and Martyr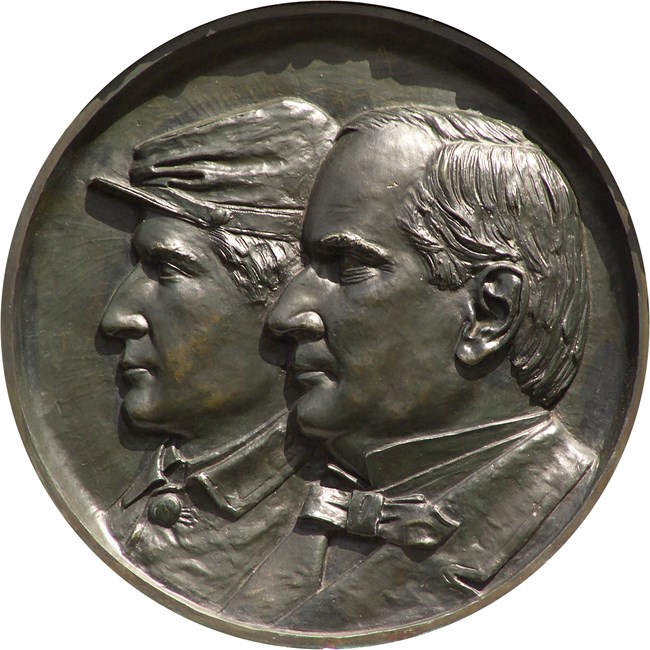 Ohioan William McKinley survived the Civil War, only to be killed by an assassin's bullet while serving as the nation's 24th President.
Sergeant McKinley was a Commissary Sergeant with the 23rd Ohio of Colonel Hugh Ewing's Brigade. During the battle, Sergeant McKinley bravely served the soldiers in his regiment. Another U.S. President from the same Civil War regiment, Rutherford B. Hayes said that, "Early in the afternoon, naturally enough, with the exertion required of the men, they were famished and thirsty, and to some extent broken in spirit. The commissary department of that brigade was under Sergeant McKinley's administration and personal supervision. From his hands every man in the regiment was served with hot coffee and warm meats.... He passed under fire and delivered, with his own hands, these things, so essential for the men for whom he was laboring."
After the war, McKinley served as a Congressman and Governor of Ohio. He was twice elected as President before he was shot by anarchist Leon Czolgosz at the PanAmerican Exposition in Buffalo, New York. Shot on September 6, 1901, the President held on for eight days before succumbing to his wound on September 14th. This monument was dedicated in his memory two years later on October 13, 1903.
Conclusion
Burnside's advance and A.P. Hill's counterattack concluded the twelve hours of fighting on September 17, 1862. On this end of the battlefield the Union men fell back to where you started this walk. The difficult terrain, the confusion of battle, and a timely Confederate arrival all combined to stop the Union army and led to a tactical draw. General Lee and the Army of Northern Virginia held their ground on the 18th, then withdrew back across the Potomac River to Virginia. This battle ended the first Northern invasion by the Confederacy and provided Abraham Lincoln an opportunity to issue the preliminary Emancipation Proclamation.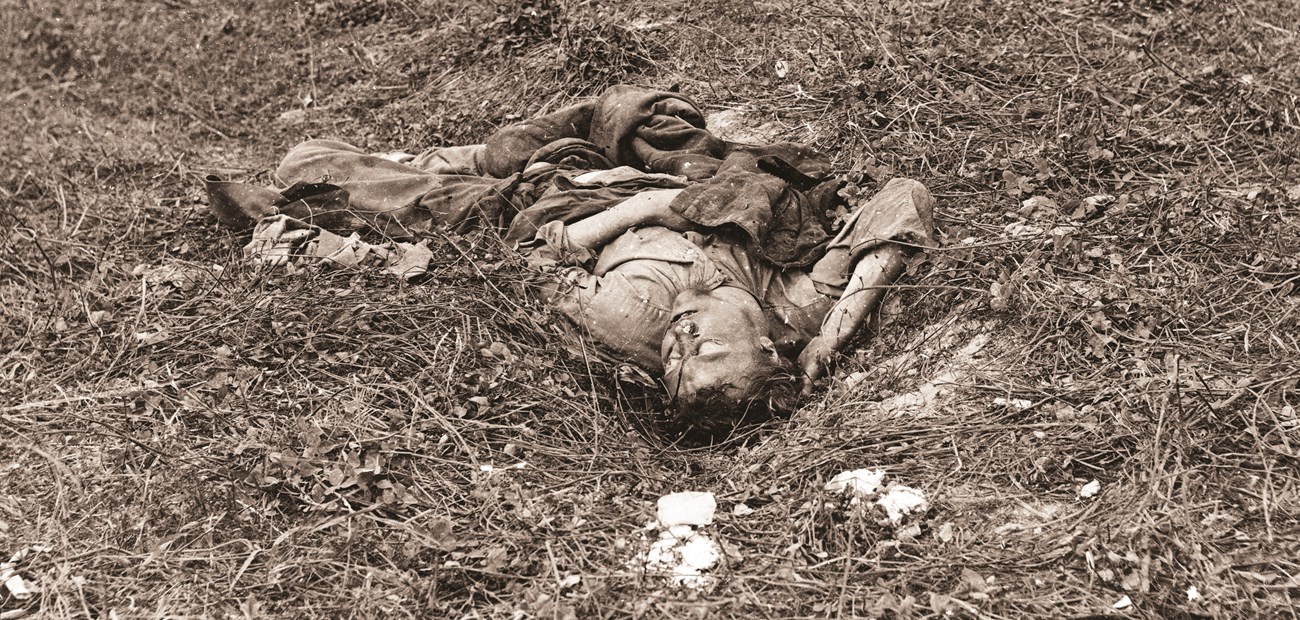 "As the sun sank to rest on the 17th of September, the last sounds of battle along the Antietam Creek died away. The canon would at last grow cool, and unwounded men and horses could enjoy rest and food, but there were already thousands sleeping the sleep that knows no waking, and many times as many thousands were suffering all the agonies that attend on wounds. The corn the trees, so fresh and green in the morning were reddened with blood and torn by bullet and shell; and the very earth was furrowed by the incessant impact of lead and iron.

The blessed night came, and brought with it sleep and forgetfulness and refreshment to many, but the murmur of the night wind, breathing over fields of wheat and clover, was mingled with the groans of the countless sufferers of both armies. Who can tell, who can imagine the horrors of such a night, while the unconscious stars shown above, the unconscious river went rippling by." Francis Palfrey, Lieutenant Colonel, 20th Massachusetts Infantry
Last updated: February 24, 2021