Final Attack Trail-Stop 3
Stop 3 - Sherrick Farm
Notice the stone Observation Tower at the Sunken Road to the north. To the west is the modern water tower on the edge of Sharpsburg. In the valley in front of you is the Sherrick Farm. The farm was built in the 1830s by Joseph Sherrick Jr. and was leased to Leonard Emmert at the time of the battle. The Mumma family, whose farm on the north end of the battlefield was destroyed during the battle, moved into the Sherrick house while they rebuilt their farm.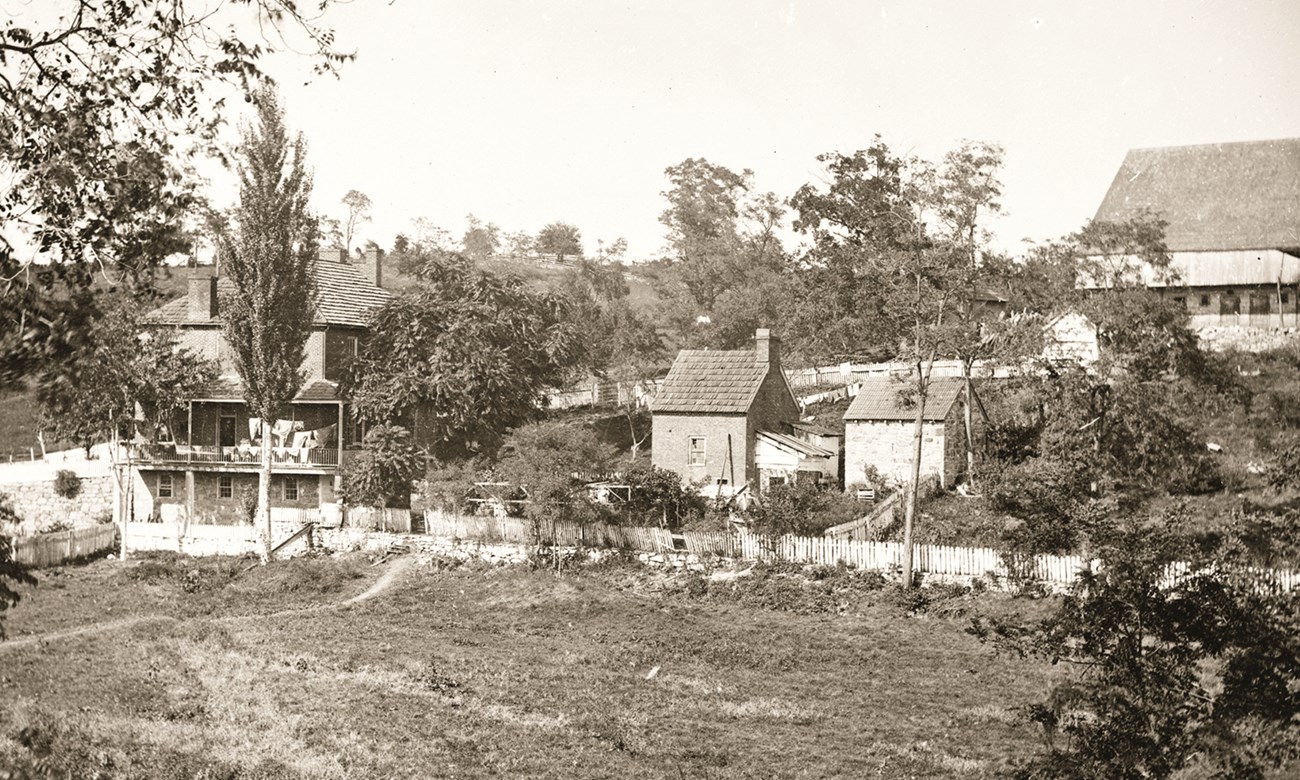 On the high ground behind the brick Sherrick house, marked by the tall evergreen trees, is the National Cemetery. Dedicated after the battle in 1867, this dominant ground was a farm field at the time of the battle. Confederate artillery was positioned there to take full advantage of this commanding piece of terrain. In fact, several of the guns were aimed directly at the ground you are standing on. Extending south (left) from cemetery hill was Brig. Gen. David R. Jones' Division with approximately 2,800 men. The rest of the Confederates on this end of the battlefield were moved north during the morning's action.

You are standing at about the center of Burnside's battle line: Rodman's Division would be on your left and Wilcox's Division would extend almost 1/2 mile to your right (north). Scammon's and Sturgis' Divisions were in support. After suffering a withering artillery barrage, the 9th Corps began their advance about 3:00 p.m.

From here the trail continues west and down towards the historic Otto Lane. You are walking in the footsteps of the Union advance.
Last updated: February 24, 2021