Amazing Night Sky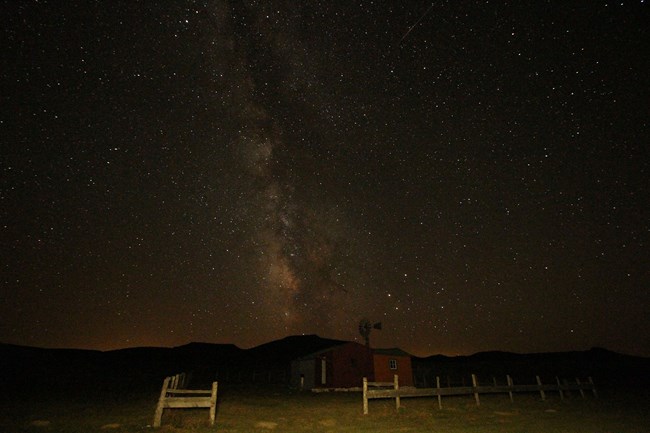 Agate Fossil Beds National Monument is 50 miles from the closest town of size and 23 miles from the closest village. Light pollution at the park is minimal and the park has worked to keep its light pollution at a minimum by changing all outdoor lights on the visitor center and maintenance yard. These outdoor lights point down and are not terribly bright.
National parks are important places to view the night skies. During the summer months Agate Fossil Beds National Monument hosts several Night Sky programs. With the use of "red" flashlights to save your night vision, the stars are very visible to the naked eye. Occasionally, local astronomers will assist the rangers by bringing in telescopes and explaining to the visitors the constellations that are predominate on certain nights.
Occasionally rangers will host Full Moon walks or trips to the river to view the Lightening bugs when they arrive. The moon provides plenty of light to make the walk enjoyable!!
Last updated: July 24, 2017