Places To Go


Bass Harbor Head Light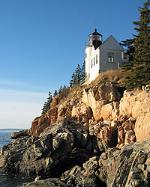 Bass Harbor Head Light is the only lighthouse on Mount Desert Island. Currently a private residence for the commander of the local Coast Guard unit, the lighthouse has short trails on either side that provide spectacular views.


Scenic Areas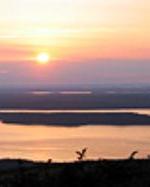 Cadillac Mountain
At 1,530 feet (466 m), Cadillac Mountain is not only the tallest mountain in the park, but also the tallest mountain along the eastern coast of the United States. Cadillac Mountain is accessible via a winding, narrow, 3.5-mile road. The road is closed from December through April 14 and whenever weather condtions (e.g. dense fog or ice) require.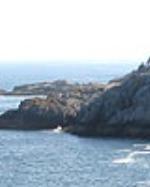 Isle au Haut
"High Island" is the English translation for Isle au Haut, the name given by the French navigator Samuel Champlain during his explorations of the Maine coast in 1604. For more information, please visit the Isle au Haut page. If you are looking to camp on Isle au Haut (Duck Harbor Campground) visit our camping page for more information.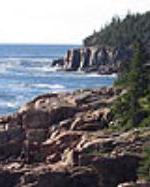 Park Loop Road
The 27-mile (43 km) Park Loop Road system offers outstanding views of the park's ocean shoreline, coastal forests, and mountain silhouettes. This historic road system is open from April 15 through November, 24 hours a day, weather permitting (small portions remain open all year).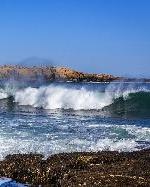 Schoodic
The Schoodic Peninsula offers a wide array of opportunities for discovering Maine's rugged coast without all the congestion of Mount Desert Island. Whether exploring on foot, by bike, or by car, there is something for everyone. Learn more on our Schoodic page.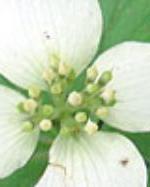 Wild Gardens of Acadia
On less than one acre, the Wild Gardens of Acadia offer a microcosm of Mount Desert Island's natural habitats. As you stroll the level gravel and pine-needle paths, see what's in bloom and learn to recognize a variety of native plants, which are labeled to aid in identification. Watch the abundant bird life or just listen to the spring-fed brook in a most tranquil setting. Please refrain from smoking or bringing your pets into the Wild Gardens of Acadia.

Visitor Centers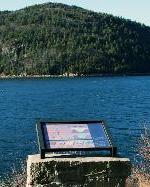 Hulls Cove Visitor Center
Watch a free 15-minute audiovisual program about the park, available in English, French, German, audio description, and captioned. An audio tour of Acadia and the surrounding area is available for purchase.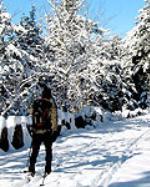 Park Headquarters
When Hulls Cove Visitor Center is closed, the Winter Visitor Center at park headquarters on Route 233 west of Bar Harbor serves as the primary visitor contact station.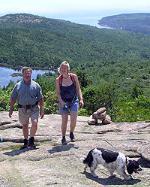 Thompson Island Information Center
Located on Route 3 at the head of Mount Desert Island, this center displays area information that can help guide your visit.


Museums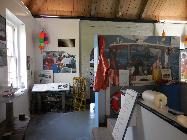 Islesford Historical Museum
Explore the Cranberry Isles and the lives of their hardy inhabitants in the Islesford Historical Museum on Little Cranberry Island. The island is accessible by mail boat or tour boat from Northeast Harbor or Southwest Harbor. From late May through mid October, the park offers the ranger-narrated Islesford Scenic and Historic Cruise, which makes a 45-minute stop at the museum (see the Schedule of Events for dates and times).