East Side of Mount Desert Island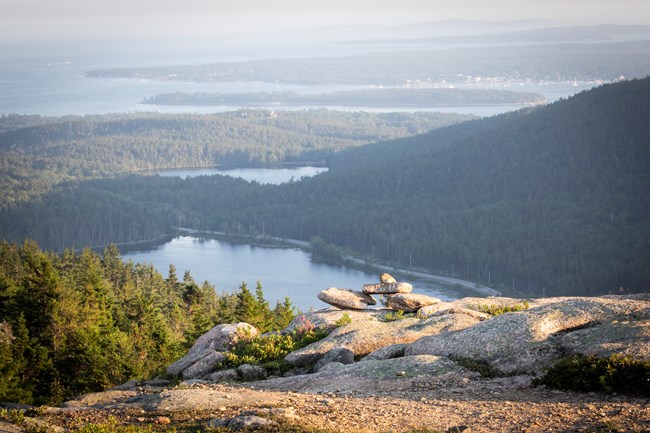 From Summit to Coastline
The east side of Acadia National Park on Mount Desert Island is the most popular and visited area of the park. It features the historic Park Loop Road and carriage road system, mountains, geological features, hiking trails, rugged coastline, and historic and cultural areas significant to the creation and expansion of the park. Most of the park's annual visitation occurs here.
Elevations range from sea-level at Sand Beach to 1,530 ft on Cadillac Mountain, the highest peak on the eastern seaboard. The park covers various summits, bodies of water, meadows, and forests until it reaches coastline
—
Somes Sound on one side and the Atlantic Ocean on the other.
Getting Around
Areas on the east side of Mount Desert Island are within a 10 to 30 minute drive from Hulls Cove Visitor Center, depending on traffic and time of year. Be aware of speed limit changes and check alerts for road and trail closures, especially during winter. Cell service is unreliable, so plan accordingly if using GPS or other navigation.
By car: From Hulls Cove Visitor Center, turn right out of the parking lot and proceed to the four-way intersection. Continue south 3 miles.

For Park Loop Road (Sieur de Monts, Ocean Drive, Jordan Pond, and Cadillac Mountain): Follow signs for the Park Loop Road. For the complete loop, turn left towards Sand Beach (one-way). The road continues back up towards Jordan Pond and Cadillac Mountain.

For areas near Northeast Harbor: Follow signs for Route 233 off the Park Loop Road. Turn right onto Maine Route 233, and then right onto Maine Route 3/198 towards Northeast Harbor.

By bus: The fare-free Island Explorer operates seasonally (late June to mid-October) with various stops around Mount Desert Island. Check bus schedule for routes and timetable. Note: There is no public transportation to Cadillac Mountain.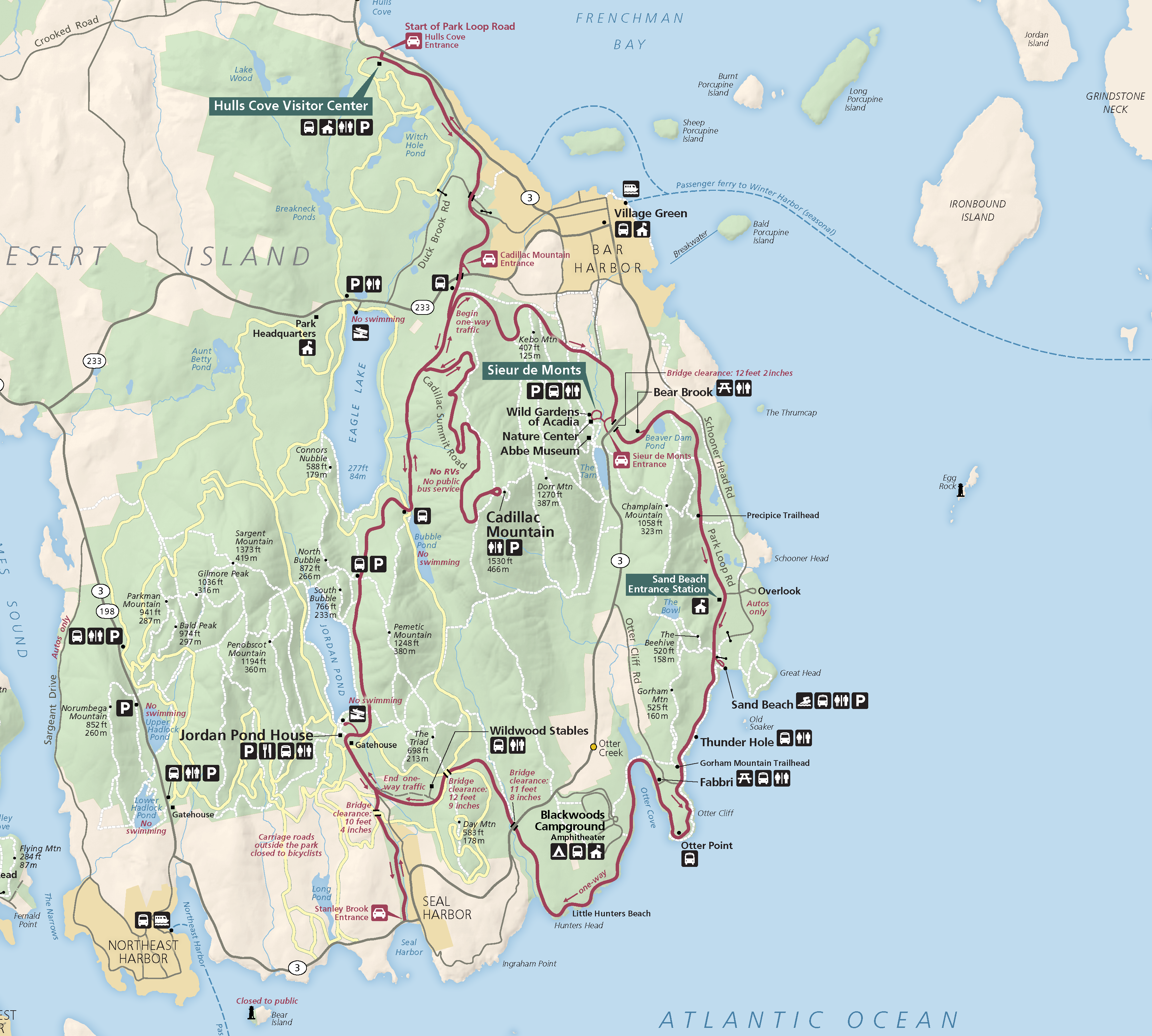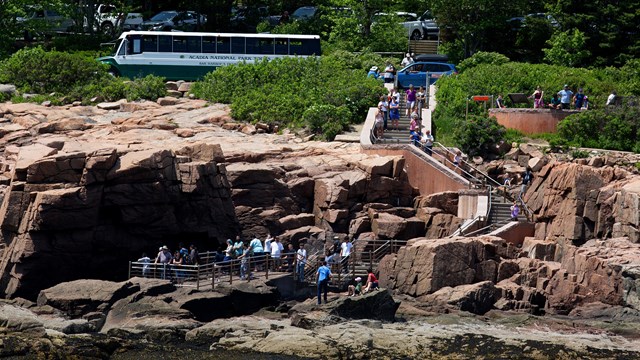 Park Loop Road
Take the scenic route to see Sieur de Monts, Ocean Drive, Jordan Pond, Cadillac Mountain, and more.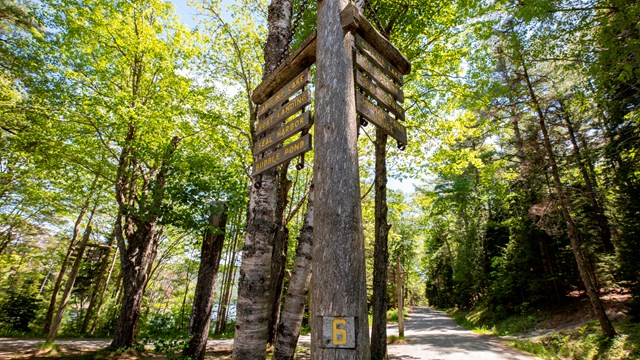 Carriage Roads
Bike, walk, or take your own horse along the 45 miles of carriage roads in Acadia.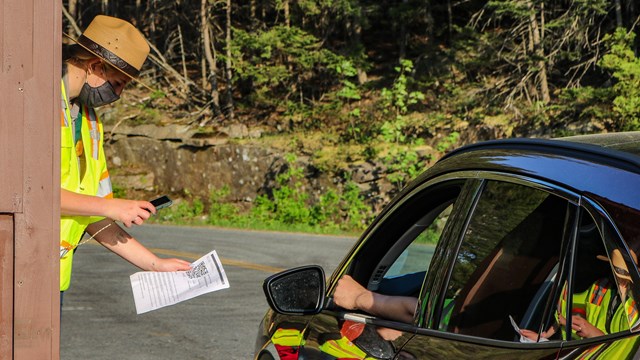 Vehicle Reservations
Vehicle reservations are required to drive the Cadillac Summit Road May 25-Oct 22.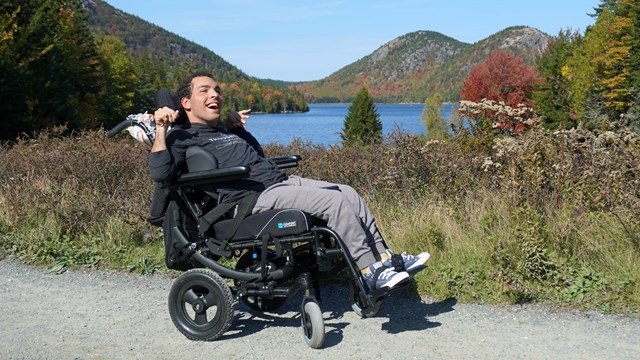 Accessibility
Acadia strives to improve accessibility for all visitors.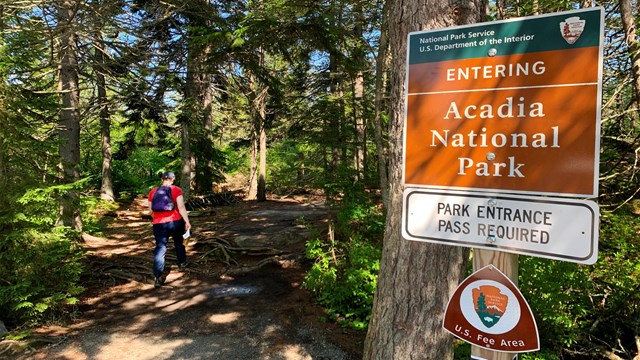 Entrance Pass Required
Learn about park entry fees and annual passes including how to buy, print, and display your pass on your dashboard before you get here.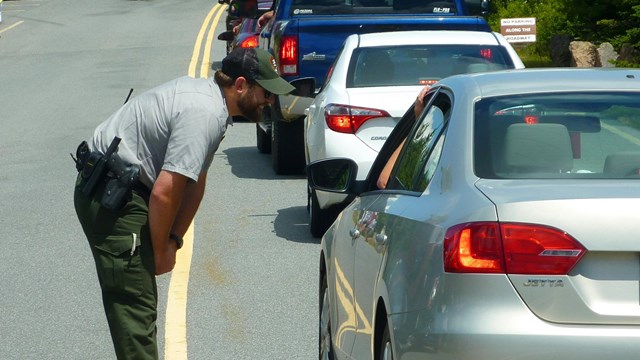 Park Rules & Regulations
Are visitors allowed to harvest mushrooms, or fly a drone in Acadia? Check out highlights of the park's important Rules and Regulations.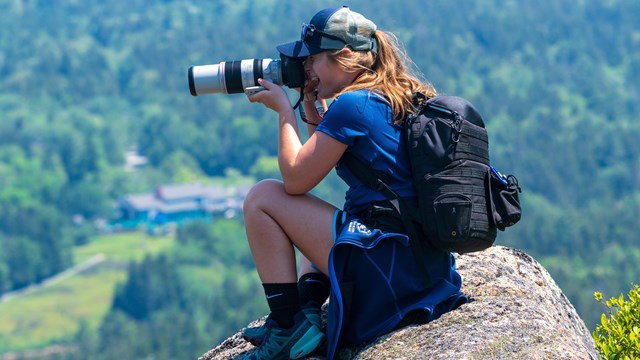 Viewing Wildlife
When it comes to wildlife, a long-distance relationship is the best relationship. Learn how you can help to keep Acadia's wildlife wild.
Last updated: August 16, 2022