Bicycling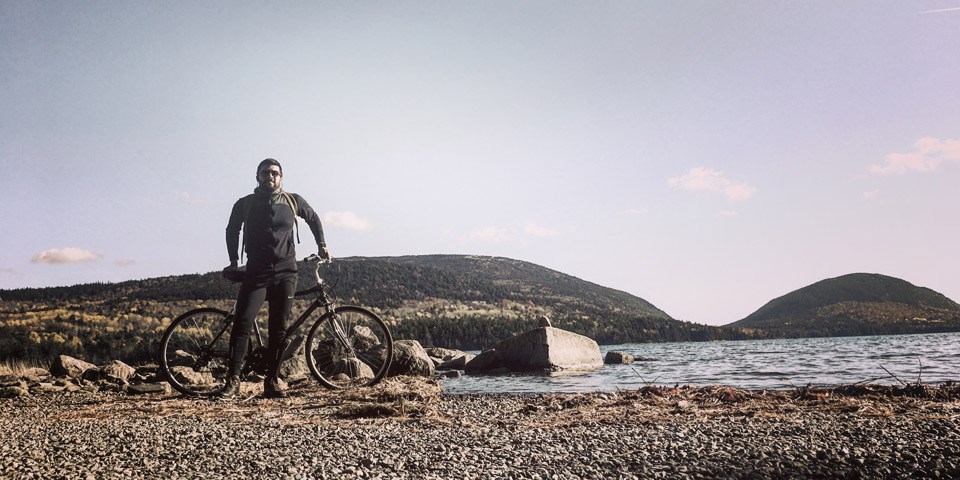 Carriage Roads
Winding through the heart of the park, the carriage roads have crushed rock surfaces perfect for bicycling. Cyclists share the carriage roads with horses and pedestrians. Bicycling is not permitted on hiking trails or on privately owned carriage roads. A
carriage road map
is available.
During winter when carriage roads are groomed for skiing, fat tire bicycles are not permitted on groomed carriage roads.
Park Loop Road
The Park Loop Road offers scenic views, but it is winding and narrow and may be congested with vehicles. The road up Cadillac Mountain is very steep and can be dangerous. Bicyclists should use caution when riding on any park road.
Safety
Before heading out, cyclists should familiarize themselves with carriage road courtesy and safety:
Bicyclists yield to all users on the carriage roads. Everyone yields to horses, which can be startled by sudden movements.

Slow down. Speeding can be hazardous.

Be prepared to stop. Sudden stops are dangerous on loose gravel.

Stay to the right. Give a clear warning before passing on the left.

Move to the side when stopped.

Wear a helmet and carry water, at least 20 ounces (.6 L) and more on warm days.

Leave no trace. Carry out what you carry in.
Bicycle Express on hiatus for 2020 Visitor Season
Due to construction on the Eagle Lake Carriage Road, and other factors, the Island Explorer's "Bicycle Express" will not be offered for the 2020 visitor season. The service, which ferries cyclists from the Bar Harbor Village Green to Eagle Lake and the carriage road system, is expected to return in 2021 with modifications to improve safety and program efficiency.

Last updated: March 6, 2020