Birdwatching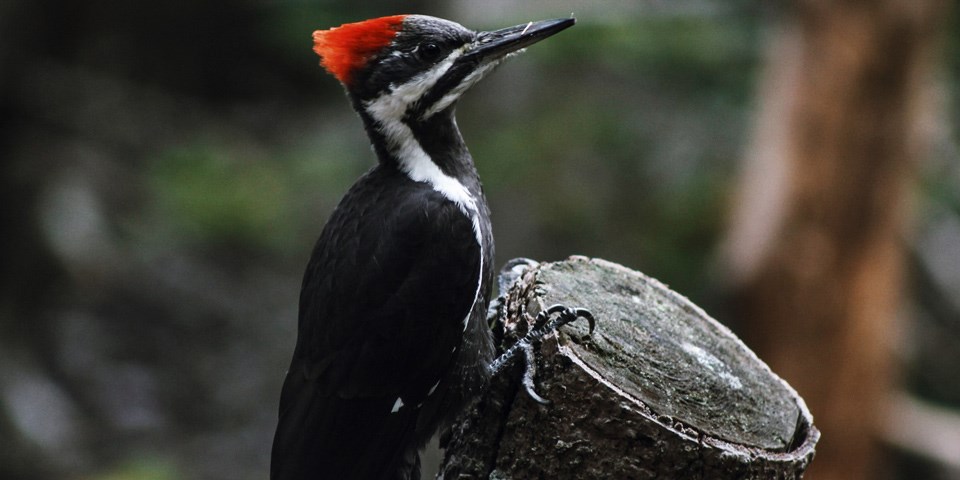 Bird List
Visit our Species List page to get an up-to-date checklist of birds in Acadia.
Birdwatching Areas
Sieur de Monts Spring Area
Explore the Wild Gardens of Acadia and Great Meadow, or take a walk on Jesup Trail, Hemlock Trail and Stratheden Trail. For more information on the Wild Gardens of Acadia, click here.

Bear Brook and Beaver Dam Pond
Explore the picnic area as well as the pond and wetland across the street.
Precipice
View the cliff for nesting peregrine falcons (mid-April through early August) and for other raptors passing by and explore the wetland across the street.

Otter Point Area
Explore Otter Cliffs and ocean, Fabbri Picnic Area, Otter Cove overlook from the Fabbri Memorial, area woods, Old Soaker (island off of Great Head and Sand Beach).
Carriage Roads
Grab a bike and binoculars and take a ride. Just about everywhere you go you can find a feeding flock of songbirds. Great starting locations and loops: Eagle Lake, Witch Hole Pond Loop, Aunt Betty Pond, Jordan Pond, and Bubble Pond.
Seawall Area
The Seawall, on both sides of the road, Seawall Picnic Area (remember the cove to the west), Seawall Campground, Hio Road (northern end of the campground, road is closed to vehicles).
Wonderland and Ship Harbor
Both trails and along the road for parts of the Big Heath.
Schoodic Peninsula
Frazer Point and Mosquito Harbor, Loop Road, power-line cut path, and backroads and trails in this area are great for birding.
Cadillac Mountain
In the summer, come early to avoid crowds. In the fall visit with HawkWatch on North Ridge Trail.
Last updated: January 26, 2018