Birdwatching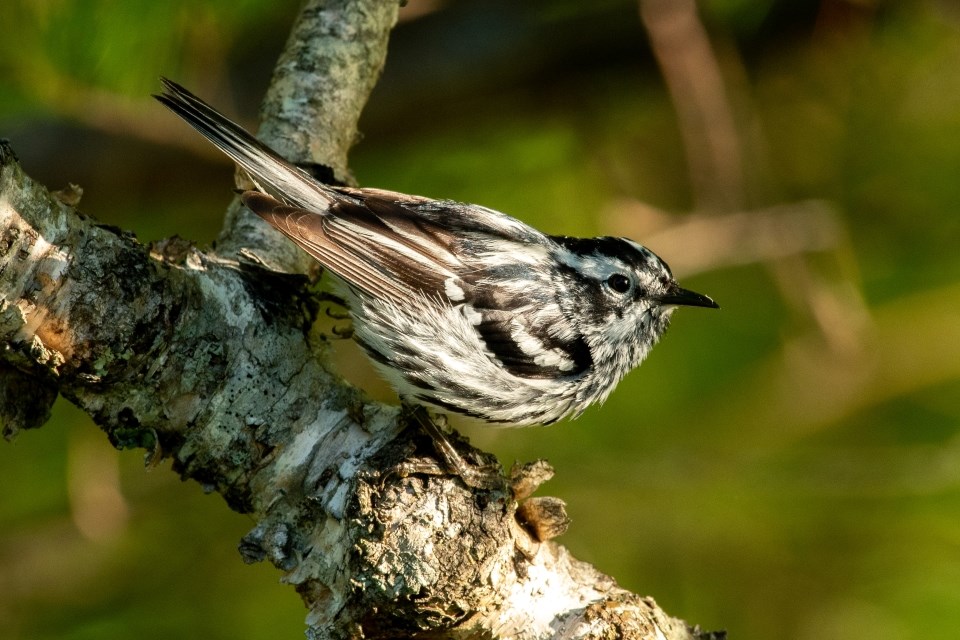 Roger Tory Peterson once referred to Mount Desert Island, home of Acadia National Park, as "the warbler capital of the world." Acadia National Park, with over 20 species of warblers breeding on the island and 308 birds encountered in and around the park, offers a premier birdwatching experience.
Birdwatching is rooted inside the history of Acadia National Park and has played a crucial role in the history of natural exploration on Mount Desert Island. James Bond, an early twentieth-century ornithologist, famous for his explorations in the Caribbean and namesake for Ian Fleming's secret agent, as a child summered with his uncle on Mount Desert Island. In his biographies, Bond credited Mount Desert Island as the place that inspired him to be an ornithologist.
Bond was not the only significant ornithologist to spend time in Acadia National Park. Robert MacArthur, a visionary in ecology continued Acadia's legacy in ornithological research. He is most well-known for developing statistical support of the environmental niche theory, gaining a better understanding of how a wide diversity of similar acting birds can all share the same area. His research was conducted around the Bass Harbor Head Lighthouse. McArthur concluded with the following, " a large number of hours watching resulted in disappointingly few seconds of worthwhile observation," something most birdwatchers can often relate to.
Acadia National Park offers excellent opportunities to see and listen to a variety of birds throughout the year. Birdwatching is an excellent way to connect with nature, participate in a long and storied activity of natural exploration on Mount Desert Island and hopefully experience the thrills that inspired famous ornithologists and naturalists throughout the years.
On this page you will find detailed information, tips, and articles about birdwatching in Acadia National Park, including locations, programs, information on Leave No Trace, and safety information.
Birdwatching Safety Information
Please refer to the parks general safety page for safety information on visiting Acadia National Park.
If birding at night, please make someone aware of your itinerary and bring a flashlight.
Birding with Leave No Trace Principles
Stay on the trails
Leave What You Find. If you come across injured wildlife, please call park information at (207) 288- 3338.
Respect Wildlife. Please maintain a safe distance while viewing wildlife in the park. Playback is often used by birdwatchers to make it easier to find birds. Playback is illegal inside Acadia National Park
Be Considerate of Other Visitors. While birdwatching, please make room for other visitors to pass.
Bird List
Check out Acadia National Park's bird list
Bird Programming
Last updated: July 22, 2020