Places
History can be seen in all areas of the Acadia: at overlooks along the Park Loop Road, along the miles of carriage roads and hiking trails, on guided ranger programs, and from both summits and coastline.

The map of Acadia we see today has shaped and evolved since its establishment. Developed areas have expanded and grown since their initial planning and construction. Motor roads, carriage roads, and hiking trails criss cross the landscape to give visitors more access for exploration. Park history and the culture of this area are evident in its places: historic structures, lighthouses, memorial paths, bridges, and more.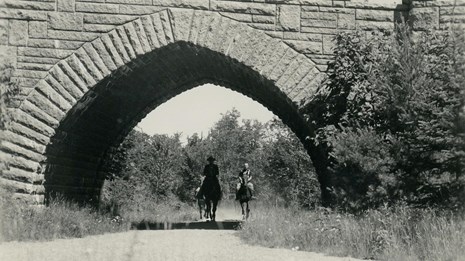 Carriage Roads and Gatehouses
Learn the history behind Rockefeller's planning and construction of the famous carriage road system.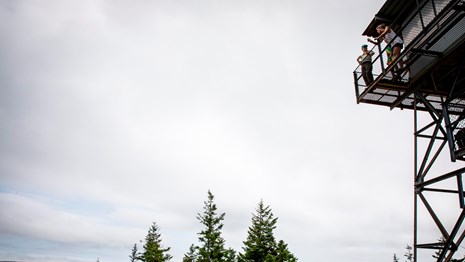 Fire Towers
Two lookouts were located on Beech Mountain and Sargent Mountain, and used for short periods of the park's history.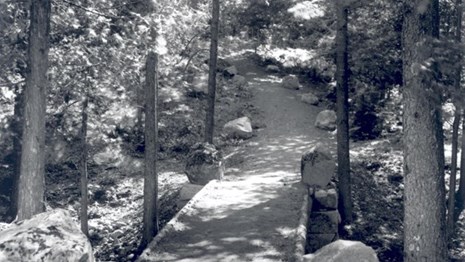 Historic Trails
Some routes in the park are part of a impressive historic trail network that stretches across Mount Desert Island.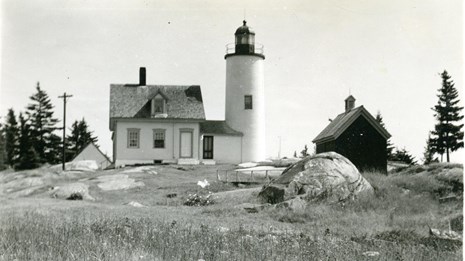 Lighthouses
Lighthouses play an important role in understanding the nautical history of Mount Desert Island and along Maine's coastline.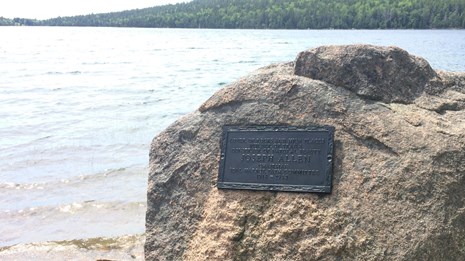 Memorials & Monuments
The park today contains a wealth of memorials that give us information into its history, establishment, and management.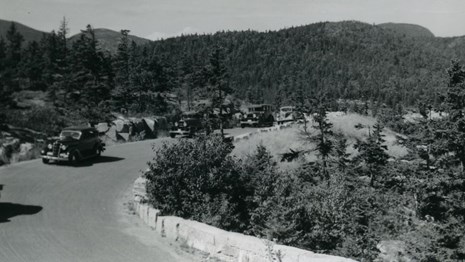 Motor Roads
Acadia's motor road system involved engineers, landscape architects, conservationists, local skilled laborers, the federal agencies.
Last updated: August 4, 2021