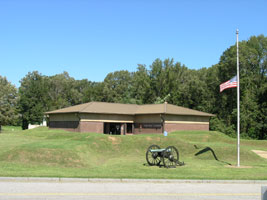 NPS Photo
FACILITIES

Visitor Center —

Open All Year except Thanksgiving Day, Christmas Day, and New Year's Day
Hours —

8:00 am - 5:00 pm
Phone —

601-636-0583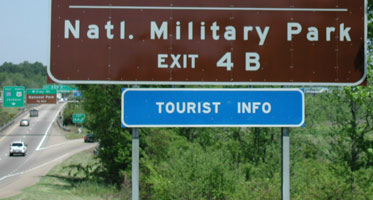 NPS Photo
Location —

Visitors traveling east-west on Interstate 20, exit at Vicksburg ramp 4B, then follow Clay Street (US-80) west, 0.25 miles to park entrance.
Visitors traveling north-south on US Highway 61, US-61 joins with I-20 in its route through the city of Vicksburg. Follow same directions as I-20 above.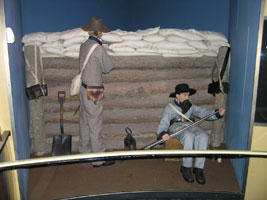 NPS Photo
Exhibits (Visitor Center) -

20-Minute Orientation Film
Confederate Trenches
Hospital Room
Union Officer's Tent
Milliken's Bend
Cave Life
Exhibits (Outdoor) -

Cannon Display
Fortification Exhibit
Historic Monuments
Seasonal Exhibits -

Living History demonstrations (June - August)
NPS Photo
Available Facilities —

Visitor Information
Bus and handicapped parking
Eastern National Bookstore
City Information
Licensed Tour Guides
Restrooms (handicapped and baby changing area)
Water Fountains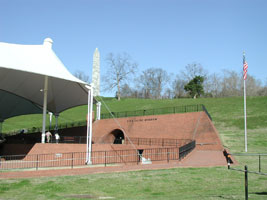 NPS Photo
USS Cairo Museum -

Open All Year except Thanksgiving Day, Christmas Day, and New Year's Day
Hours -

8:30 am - 5:00 pm
Phone -

601-636-2199
Location -

Milepost 7.8 along park tour road.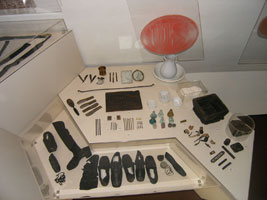 NPS Photo
Exhibits
—

Civil War city class ironclad gunboat
Civil War era naval artifacts recovered from the
Cairo

Six-minute video on the sinking and salvaging of the
USS Cairo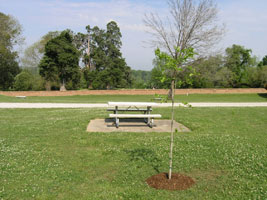 NPS Photo
Available Facilities —

Visitor Information
Bus and Handicapped Parking
Artifact Exhibit Area
Eastern National Bookstore
Restroom Facilities (handicapped and baby changing area)
Water Fountains
Picnic Area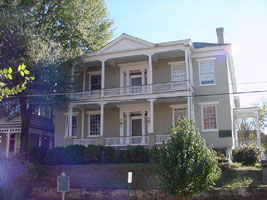 NPS Photo
Pemberton's Headquarters
1018 Crawford Street, Vicksburg, MS
Open Seasonally
Check with Park Staff for operating hours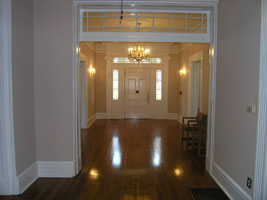 NPS Photo
Available Facilities
—
Visitor Information
Street Parking
Exhibits
Restroom Facilities