Weather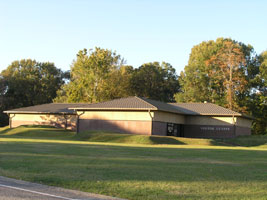 NPS Photo
WEATHER AND CLIMATE
Summers are sunny, hot, and humid. Winters tend to be mild; however, humid rainy periods occur throughout the year. Sudden and severe thunderstorms are common, so stay alert to weather forecasts. Check with rangers at the Visitor Center and/or
USS Cairo
Museum for updates on weather patterns.
Wear comfortable sportswear appropriate for the season, with walking or hiking shoes recommended.
Did You Know?

President Abraham Lincoln, in speaking of Vicksburg's importance, is reputed to have stated early during the Civil War, "See what a lot of land these fellows hold, of which Vicksburg is the key, the war can never be brought to a close until that key is in our pocket."