Weather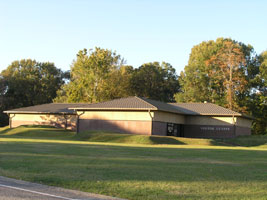 NPS Photo
WEATHER AND CLIMATE
Summers are sunny, hot, and humid. Winters tend to be mild; however, humid rainy periods occur throughout the year. Sudden and severe thunderstorms are common, so stay alert to weather forecasts. Check with rangers at the Visitor Center and/or
USS Cairo
Museum for updates on weather patterns.
Wear comfortable sportswear appropriate for the season, with walking or hiking shoes recommended.
Did You Know?

The Union siege lines and Confederate defensive lines were marked during the first decade of the 20th century by many of the veterans who fought at Vicksburg, thus making Vicksburg National Military Park one of the most accurately marked military parks in the world.