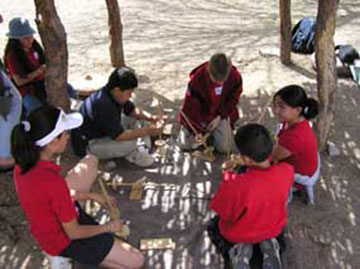 NPS Photo
Imagine and Experience
In 1691, a black-robed priest named Father Kino visited an O'odham village which became known as Tumacácori and started the first Spanish Mission in what is now Arizona.
Since then, different people have lived at and visited the site, including Native Americans, priests from all over Europe, Spanish settlers, Mexicans, and American pioneers.
You can visit Tumacácori, too!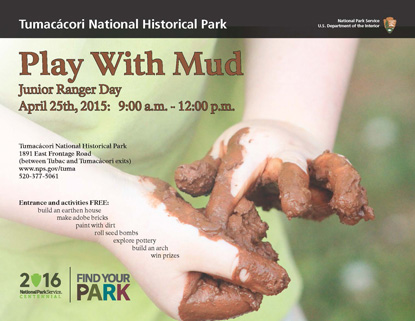 Junior Ranger Day is a special event designed for our young visitors. Held annually during National Park Week, it's an opportunity for families to visit the park with kids of all ages.
Upcoming Junior Ranger Day:
April 25th, 2015 9:00 a.m. - 12:00 p.m.
PLAY WITH MUD!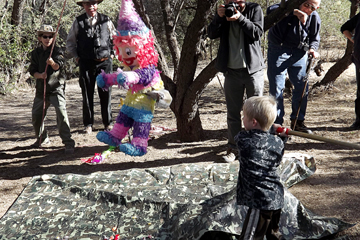 NPS Photo
There are lots of fun Things To Do, but some are extra special for our youngest visitors to Tumacácori: