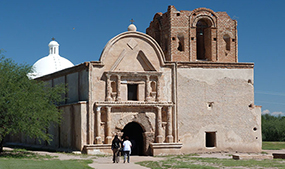 NPS Photo
Tour the Mission Grounds
Visitors to Tumacácori enter the park through the Visitor Center. Staffed by National Park Service employees and volunteers, the museum and park store provide orientation and a wealth of information. A fourteen-minute video is available, started at any time by the push of a button.
A self-guiding tour book for the Tumacácori Mission grounds can be purchased or borrowed in the bookstore. Guided tours led by a park ranger or volunteer are available at some times of the year.
Allow one to two hours for plenty of time to tour both the mission grounds and the museum. All areas are accessible by paved foot paths. Check out more information about accessibility in the mission grounds, including a wheelchair available for loan in the Visitor Center. There are no roads in the park.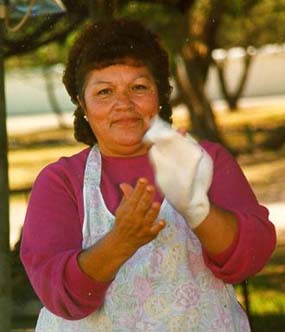 NPS Photo
Taste (and Smell and Touch and Feel) History
During weekends in fall and Wednesday through Sunday in winter and spring, tortilla-makers can show you how a combination of New and Old World foods come together.
Some weekends will also feature craft demonstrators making paper flowers, working leather, carving masks, or weaving baskets. Check the Calendar for details and the page on Cultural Demonstrators to learn more.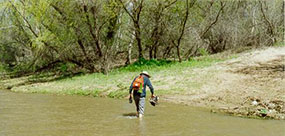 NPS Photo
Go For a Hike
The Juan Bautista de Anza National Historic Trail passes through the park, providing opportunities for walkers, bird watchers, and horseback riders.
Download the Anza Trail Tumacácori to Tubac site bulletin (.pdf, 312kb) for a detailed map, safety information, and historic context.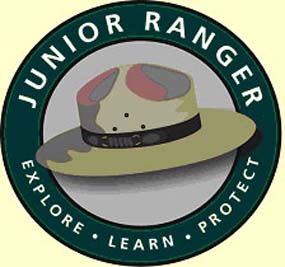 Become a Junior Ranger
Children of all ages enjoy participating in the park's Junior Ranger program during their visit. There's no writing or workbooks involved. Just come, explore, learn, and protect!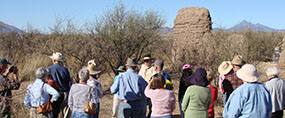 NPS Photo
Visit the Other Missions of Calabasas and Guevavi
Tour Reservation Required & Fee

During the winter months, special tours are offered to two other missions historically associated with Tumacácori, Los Santos Ángeles de Guevavi and San Cayetano de Calabazas.Their fragile ruins, protected by the National Park Service, are normally closed to the public and can be visited only as part of these special reserved tours. For current information, please visit the Calabasas and Guevavi Tours page.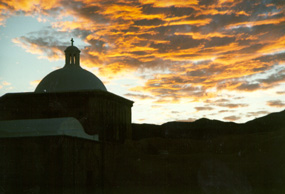 NPS Photo
Come Early, Stay Late
A few times a year, generally in the fall, winter and early spring, the park extends its normal operating hours to include sunrise or evening. Great for photographers and artists, stargazers, and all Tumacácori enthusiasts. Check the Calendar for upcoming dates and times.
For an even more immersive experience, check out the Family Sleepovers where you can actually spend the night in the historic church.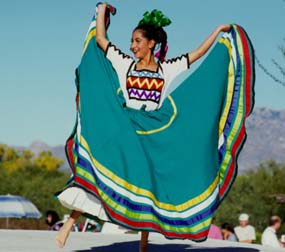 NPS Photo
Experience Something Special
All year-round, the park hosts a number of special events. Many, like the two-day Fiesta de Tumacácori, have over 40 years of tradition behind them and some may be brand new this year. Concerts, masses, book signings and other events come up throughout the year.
Browse our Calendar or download the latest version to plan ahead for your next trip.