Road Construction Delays on Park Roads for 2014 Season

Expect occasional 15-minute to 1-hour delays in Sequoia and Kings Canyon National Parks on weekdays only (times vary), including delays to/from the General Sherman Tree, Crystal Cave, and Grant Grove. More »
Vehicle Length Limits in Sequoia National Park (if Entering/Exiting Hwy 198)

Planning to see the "Big Trees" in Sequoia National Park? If you enter/exit via Hwy. 198, and your vehicle is longer than 22 feet (combined length), please pay close attention to vehicle length advisories for your safety and the safety of others. More »
You May Have Trouble Calling Us

We are experiencing technical problems receiving incoming phone calls. We apologize for the inconvenience. Please send us an email to SEKI_Interpretation@nps.gov or check the "More" link for trip-planning information. More »
Cold Springs Campground
Some of the opening/closing dates for facilities and visitor services in the parks may change due to weather and/or other circumstances. Please call 559-565-3341 BEFORE you plan to visit.
Cold Springs campground is located 23 miles (37 km) from Highway 198 on the Mineral King Road. The campground is located near the Mineral King Visitor Center amid aspen trees and conifers.
Region

Mineral King area of Sequoia

Elevation

7,500 ft. (2,286 m)

Open

May 30 - October 27, 2014
Note!: From October 15-27 no water available in campground. Dry camping only.

Reservations

No reservations; first-come, first-serve

Fee

$12/night

Number of sites

31 regular sites
9 walk-in sites (located approximately 100-200 yards walking distance from parking area, depending on site)

RV/Trailer length

Tents only

Pets

Permitted (Learn more about pet regulations)

Dump station

No

Water

Potable water available: May 30 until October 15, 2014.
No water: October 15-27, 2014.

Groceries, restaurant, showers

2-½ miles (4 km) from Silver City Resort (restaurant, gifts, limited supplies and showers, no gasoline)

Accessibility

Ranger Programs

None

Phone

Yes

Restrooms

Pit toilets

Food storage

Metal food locker - 47"W x 17"D x 34"H

Nearby Attractions

Sequoia grove
You are required to store food properly in order to protect bears. Learn more about bears and food storage in the parks.
Download the Cold Springs campground map for a larger, printable image. (PDF)
Did You Know?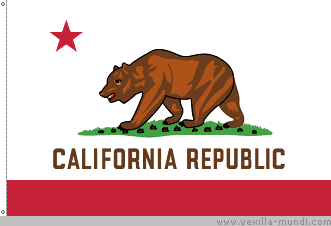 Although California's state flag has a grizzly bear on it, no grizzlies live in California anymore. The last known grizzly in the state was shot in 1922 just outside what is now Kings Canyon National Park. The remaining bears are all black bears -- no matter what color they are.