Marmots
Each spring and early summer, the marmots of Mineral King have been known to dine on rare delicacies. Their fare includes radiator hoses and car wiring! Like bears, jays and ground squirrels, marmots have not only become accustomed to visitors, they have learned that people are a source of food.
In the parking areas some marmots feast on car hoses and wires. They can actually disable a vehicle. On several occasions, marmots have not escaped the engine compartment quickly enough and unsuspecting drivers have given them rides to other parts of the parks; several have ridden as far as southern California!
The whole thing sounds ridiculous, but it's true. If you visit Mineral King, especially during the spring, check under you hood before driving away. Let the rangers know whether or not your vehicle has been damaged. And don't forget, marmots also love to feast on boots, backpack straps, and other salty things such as the grips of hiking poles.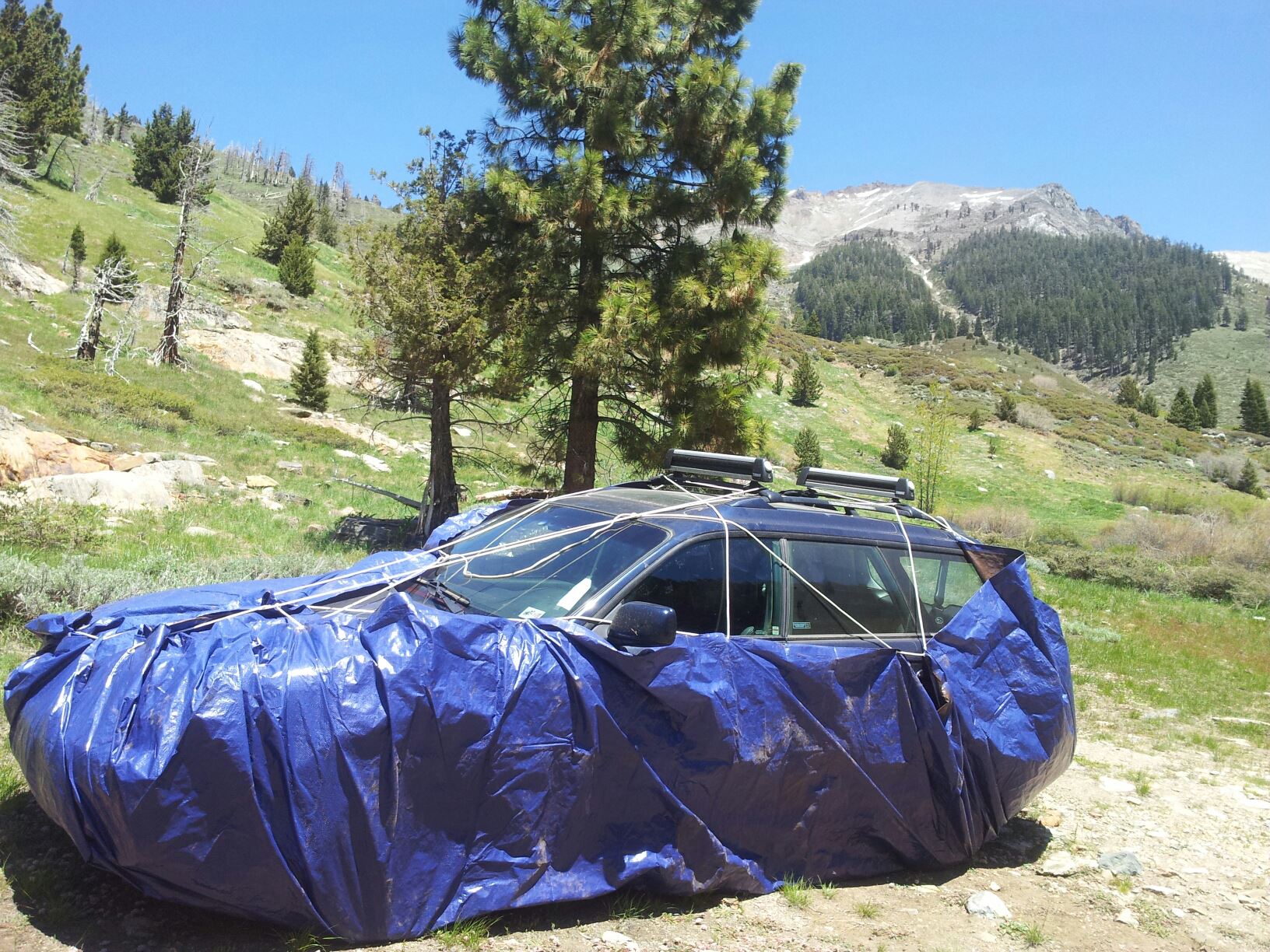 NPS/Jennifer Swacina
Reports from Mineral King are that marmots are especially bad this year (spring 2014) - They are getting under cars that have been wrapped in chicken wire.
Did You Know?

The richness of the Sierran flora mirrors that of the state as a whole. Of the nearly 6,000 species of vascular plants known to occur in California, over 20% can be found within Sequoia and Kings Canyon National Parks.