You May Have Trouble Calling Us

We are experiencing technical problems receiving incoming phone calls. We apologize for the inconvenience. Please send us an email to SEKI_Interpretation@nps.gov or check the "More" link for trip-planning information. More »
The Generals Highway "Road Between the Parks" is OPEN

The section of road between Lodgepole (Sequoia) and Grant Grove (Kings Canyon) will close with the first significant snowstorm after Jan. 6, 2014, and is expected to remain closed through Apr. 15, 2014. Call 559-565-3341 (press 1, 1) for 24-hour status.
Be Prepared! Tire Chains or Cables May Be Required in the Parks at Any Time

All vehicles must carry chains or cables when entering a chain-restricted area. It's the law (CA Vehicle Code, Section 605, Sections 27450-27503). Road conditions may change often. For road conditions, call 559-565-3341 (press 1, 1). More »
Vehicle Length Limits in Sequoia National Park (if Entering/Exiting Hwy 198)

Planning to see the "Big Trees" in Sequoia National Park? If you enter/exit via Hwy. 198, please pay close attention to vehicle length advisories for your safety and the safety of others. More »
Marmots
Each spring and early summer, the marmots of Mineral King have been known to dine on rare delicacies. Their fare includes radiator hoses and car wiring! Like bears, jays and ground squirrels, marmots have not only become accustomed to visitors, they have learned that people are a source of food.
In the parking areas some marmots feast on car hoses and wires. They can actually disable a vehicle. On several occasions, marmots have not escaped the engine compartment quickly enough and unsuspecting drivers have given them rides to other parts of the parks; several have ridden as far as southern California!
The whole thing sounds ridiculous, but it's true. If you visit Mineral King, especially during the spring, check under you hood before driving away. Let the rangers know whether or not your vehicle has been damaged. And don't forget, marmots also love to feast on boots, backpack straps, and other salty things such as the grips of hiking poles.
Did You Know?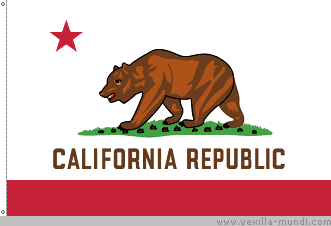 Although California's state flag has a grizzly bear on it, no grizzlies live in California anymore. The last known grizzly in the state was shot in 1922 just outside what is now Kings Canyon National Park. The remaining bears are all black bears -- no matter what color they are.