Plan Your Visit
Whether you visit briefly or stay most of the day, a trip to Pecos National Historical Park will bring you to one of the gems of the National Park Service. In addition to the history of the pueblo and Spanish settlers, you can learn about the Santa Fe Trail (which passed through what are now park grounds); ranch history in the Pecos Valley; and the Civil War Battle of Glorieta Pass. The links above will assist you in planning your park visit, which we know will be memorable and enjoyable. We look forward to seeing you.
Here is a link to a brief YouTube video about the park.
Click here for a National Weather Service link about the region.
PARK BROCHURES AND LINKS:
Alfred V. Kidder and Pecos Archeology
For information about food, lodging, and recreation provided in the village of Pecos, which is only two miles from Pecos NHP, please click here.


Did You Know?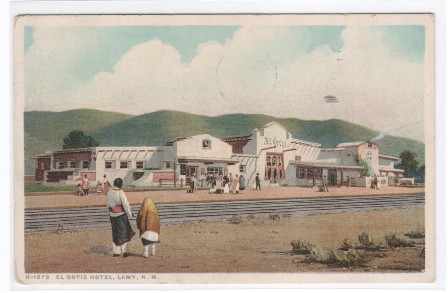 Fred Harvey hotels, where travelers could get a healthy meal and sleep in comfort right near train stations on their journeys through the Southwest, were known for their excellent service. The El Ortiz Hotel and Lunchroom at Lamy, NM was torn down many years ago. It stood across from the current Amtrak Station at Lamy, which is the stop closest to Santa Fe. La Fonda, the Harvey Hotel at the end of the Santa Fe trail, is still in operation.