Plan Your Visit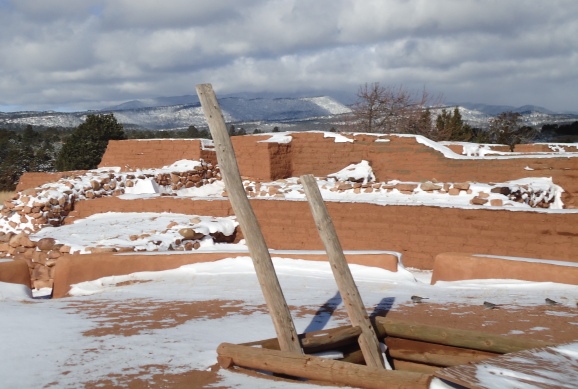 Photo by Eric Valencia
Stop in first at the E.E. Fogelson Visitor Center, where you can pay your $3.00 entrance fee or show your pass. Friendly and helpful rangers will provide a trail guide, show a ten-minute movie, answer any questions you may have, and encourage you to visit the excellent museum. After your 1.2 mile ruins trail walk, come back to the Visitor Center and you can get a gate code and directions to the 2.3 mile Civil War Battle of Glorieta Pass trail.

Please join us on December 15 for a holiday open house featuring cultural demonstrations, live music, refreshments and a 15% discount in the bookstore/gift shop! Call the Visitor Center at 505-757-7241 with any questions.

12:30-1:30 PM and 2-2:30 PM - Roark Griffin, local artist and musician, will perform Songs of the West.
1:30-2:30 PM - Cochiti Pueblo artist and historian Arnold Herrera will demonstrate the art of creating willow baskets.
3:00-4:00 PM - Park Ranger Heidi Strickfaden will teach visitors how to make a corn husk doll, a Native American toy fashioned from the dried leaves or "husk" of a corn cob.
Bizcochitos and cider will be served.
Park website links to help you plan your visit:
Civil War Weekend 2014
Santa Fe Trail history
People of Pecos
Spanish Encounters
Forked Lightning Ranch History
Story of Archeology at the Pueblo
Battle of Glorieta Pass
Guided Tour Schedule



Did You Know?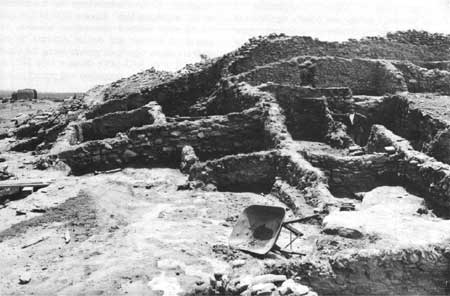 Archeologist A.V. Kidder excavated Pecos Pueblo under sponsorship of Phillips Academy 1915-1929. Kidder's work was described by Richard B. Woodbury as unprecedented in North American archeology with focus on a single site, large scale, planning, organization and use of specialists outside archeology.