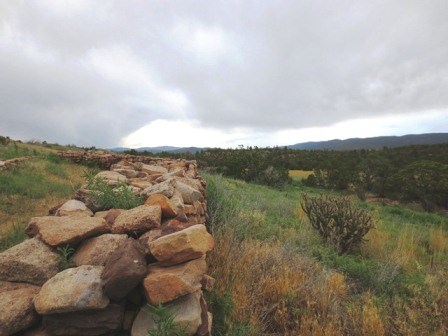 Getting Here
Do you plan to travel to the park in an alternative fuel vehicle? If so, your actions help reduce greenhouse gas emissions and petroleum use. Plan your trip with the Alternative Fueling Station Locator from the Department of Energy.

Car
If you're using a GPS device, the park address is 1 Peach Drive, Pecos NM 87552.

Pecos National Historical Park is 25 miles east of Santa Fe, New Mexico off of Interstate 25. Visitors travelling north on I-25: take exit 299 on to HWY 50 to Pecos village and south two miles on State Road 63.

Those travelling south on I-25: take exit 307 and proceed four miles north to the Park on State Road 63.

Public Transportation
There is no public transportation to the park.

Do not rely on GPS units to get you to the park or visitor center. Here is the park region on a Google map.

Motorcyle Riding in National Parks