Upper to Lower Twins Lakes Route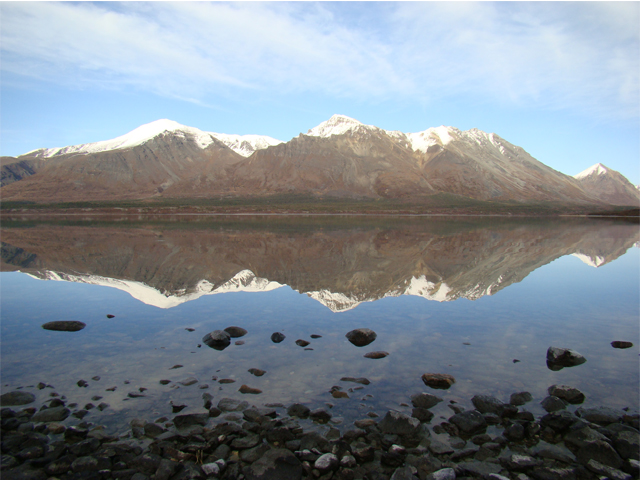 NPS Photo / W. Hill
Maps: USGS 1:63 360 series topographic Lake Clark C3
Access: Fly to the Proenneke Cabin at Upper Twin, fly out of Lower Twin Lake near the outlet of the Chilikadrotna River.
Distance: about ten miles
Time: eight hours
Difficulty: gentle to moderate. Uneven terrain, soft hiking surfaces. Mostly open tundra meadows and alpine forest.
Highlights: Great scenery, wildlife viewing opportunities, and good fishing all along the route.
Hazards: mosquitos
Notes: Ranger Stations at Proenneke site and at the Lower Twin station are staffed during summer months.
NPS Photo / W. Hill
Route: The south side of the lakes and rivers is the recommended side to hike on. No major obstacles will be encountered. Stay near the lakeshore and near the connecting river if possible. Most heavier brush patches can be avoided this way. Hiking along the lake also allows better views. Camping and fishing opportunities are prevalent.