Operating Hours & Seasons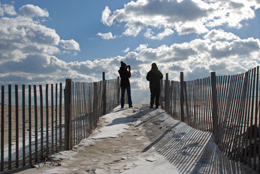 Winter Hours
Monday through Friday, 10:00 am to 4:00 pm
Saturday and Sunday, 11:00 am to 4:00 pm
* Please call for tower tour availability.


Friday through Sunday, 9:00 am to 4:00 pm
Open all year (hours vary by season)
Open mid-May through mid-October

Open mid-May through mid-November

Please Note: Parts of Fire Island are accessible all year, but most people come during the summer months (late-June through September) when the weather is most favorable for beach related activities. In the off-season (October through April), public transportation to the island may be limited, and some services on various parts of the island are unavailable.