Watch Hill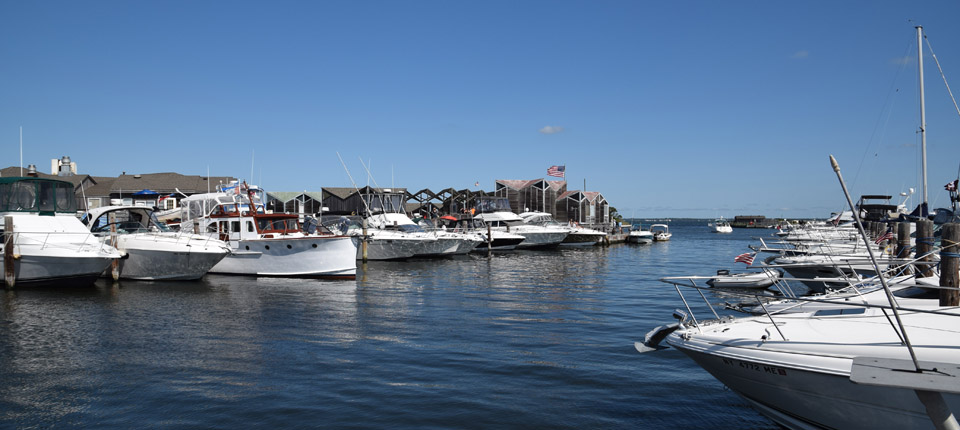 Notice to Visitors
A project to replace electrical and lighting systems, and adjacent bulkhead and boardwalk at the Watch Hill Marina began in September, 2016. The marina, visitor center, bathrooms, and family tent campgrounds will be closed September 19, 2016 for the remainder of the season. The Watch Hill Marina will be closed to ferry service and private boats through late summer 2017.
We appreciate your patience while the marina is under construction. Together with the Federal Highways Administration, the National Park Service is replacing marina components damaged by Hurricane Sandy. This project will make the marina more resilient to future storms.
Project updates will be posted on this page.
Escape to Watch Hill
Watch Hill is located on the western edge of the Otis Pike Fire Island High Dune Wilderness, directly across the Great South Bay from Patchogue, Long Island. It is accessible by Watch Hill Ferry, private boat, and foot only. The Watch Hill area offers a visitor center, a family campground, ranger-led interpretive programs (including guided canoe trips), a 182-slip transient marina with water, electric, and pump-out station; a small convenience store, snack bar, self-guiding nature trail, picnic area, lifeguarded beach (summer only), restrooms, bathhouse, and pay phones.
The Pier at Watch Hill, a concession-operated full service restaurant with seating for 90, accepts reservations and transient dockage is available for patrons.
The Watch Hill General Store and Snack Bar are open daily mid-May through mid-September, then weekends through mid-October.
Boat to Fire Island
The Watch Hill Marina has 182 slips with 120 and 208 volt service, which accommodate boats with a draft to 5 feet and 8- to 17- foot beam. Of the 182 slips, there are 23 which accommodate 15- to 18- foot beams and offer 208 volt service. Most slips have water and 50 amp electricity (120 volt and 208 volt; extra fee charged). There is a 14-day limit on each stay.
Facillities at Watch Hill

Watch Hill Marina, Snack Bar, and General Store - Open Seasonally
Please visit www.watchhill.com for more information.


Watch Hill Family Campground - Open Seasonally

Sleep under the stars behind the dunes at Watch Hill on Fire Island. Twenty-six sand sites available for either two two-man tents or one five-man tent. Reservations are required; sites are selected on first come, first serve basis. Walk-ins are welcome but there is no guarantee that sites will be available.

Watch Hill Campground Rules
Watch Hill Campground Reservations
Please visit www.watchhill.com for more information.

Watch Hill Visitor Center - Open Seasonally

Stop in at this National Park Service visitor center to learn more about Fire Island, upcoming ranger-led programs like the free, guided canoe tour of the Watch Hill salt marsh, and to check in for wilderness/backcountry camping. Backcountry camping is available by reservation only. Please visit www.recreation.gov for more information and to make reservations onilne.


The Pier at Watch Hill Restaurant - Open Seasonally

Please visit The Pier at Watch Hill for more information.

Watch Hill Ferry

Please see schedule from Watch Hill Ferry Service
Phone: 631-475-1665
Share the Beach

Watch Hill is a relatively pet-friendly site. However, during most summers piping plovers nest near the Watch Hill beach, and additional restrictions on pets and the use of kites may be enforced from early summer through mid-August. Pets are never allowed on lifeguarded beaches.
You may walk your dog on the trails at Watch Hill or on the bay beach, but please remember: Pets must always be leashed.

Last updated: June 5, 2017