More Park Facilities Reopen During May 2013

Watch Hill and Sailors Haven marinas open May 10. Limited ferry service from Sayville to Sailors Haven resumes May 13 and ferries from Patchogue to Watch Hill start on May 18. Remaining park facilities to reopen by May 25, 2013. More »
Frequently Asked Questions
How can I get on the mailing list for the park's
E-Newsletter
?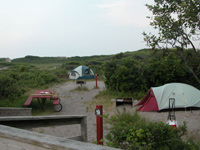 Where can I go
camping
on Fire Island?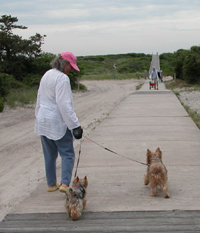 Where can I take
my dog
?


Getting Around on Fire Island Requires Planning

You may only get to some facilities on Fire Island by ferry or private boat. Read More
Did You Know?
Horseshoe crabs come near shore on the full moon in May and June to lay thousands of eggs, which are a valuable food source for migrating shorebirds in spring and early summer. Occasionally, a perfectly-formed horseshoe crab molt can be found on the beach, shed as the young animal grows. More...