NPS Photo
A note to our visitors:
Ellis Island Immigration Museum is still recovering from Hurricane Sandy. Approximately 2000 artifacts that were removed after Hurricane Sandy have returned. They are currently being placed in the exhibits.
Expect that some exhibits will be under construction during your visit this Fall.
Short on time or have all day? Here are some suggestions on what to see, so you can get the full Ellis Island experience.
Information Center
Park Rangers can provide answers to questions and information about Ellis Islands history and current island oprerations. The schedules for Ranger-guided tours, and ferries are posted for public viewing. The National Park Service Passport Validation Stamp is also available.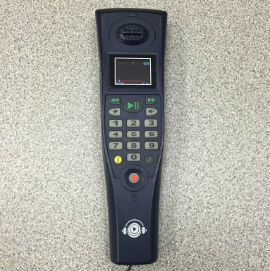 Self Guided Audio Tours
This self-guided tour helps visitors learn about Ellis Island while exploring the grounds. An audio tour is available for both Ellis Island and Liberty Island.
Children's audio tour is for ages 6-10.
Children's audio tours are available in the following languages: English, Spanish, French, Italian, and German
A descriptive audio tour is also available for the visual-impaired.
Adult tours, are avaiable in the following languages: English, Spanish, French, Italian, German, Mandarin, Russian, Arabic, Japanese.
Location: Inside
Ages: All are welcome!
Duration: 45- 60 minutes
Cost: Included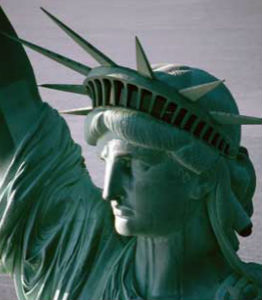 NPS Photo
Liberty Enlightening the World
"The Statue of Liberty Enlightening the World" was a gift of friendship from the people of France to the United States and is recognized as a universal symbol of freedom and democracy. The Statue of Liberty was dedicated on October 28, 1886. It was designated as a National Monument in 1924. Employees of the National Park Service have been caring for the colossal copper statue since 1933.
All Ferry tickets include access to Liberty Island. The Grounds are open to all while interior access requires a reservation. For current information, check the Statue of Liberty website. To visit both islands in one day, the National Park Service recommends an early ferry departure.