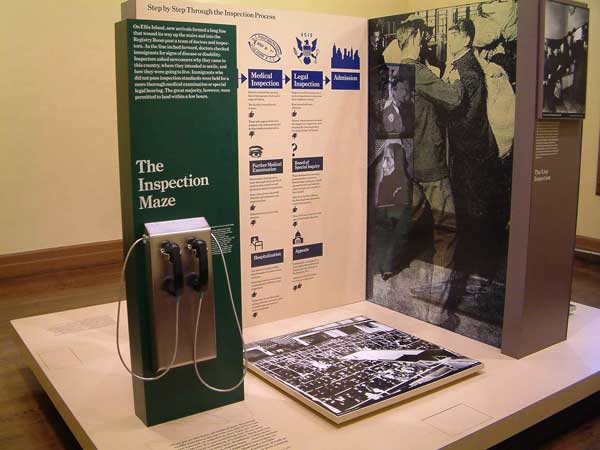 Statue of Liberty NM, National Park Service.
The exhibits in the west wing on the second floor of the museum describe step-by-step what most new arrivals experienced on Ellis Island, the federal government's first immigrant inspection depot. Ellis Island's main function was to screen out those considered undesirable – the incurably ill, the impoverished, the disabled, criminals, and all others barred by the immigration laws of the United States.
For the vast majority of immigrants, Ellis Island meant three to five hours of waiting for a brief medical and legal examination prior to admittance. For others, it meant a longer stay with additional testing or a legal hearing. For an unfortunate 2%, it meant exclusion and a return trip to the homeland.
During Ellis Island's busiest years, this wing contained legal hearing rooms, waiting rooms for witnesses, detention quarters, and staff offices. The wing has been carefully restored to its appearance during the period 1918 to 1924.