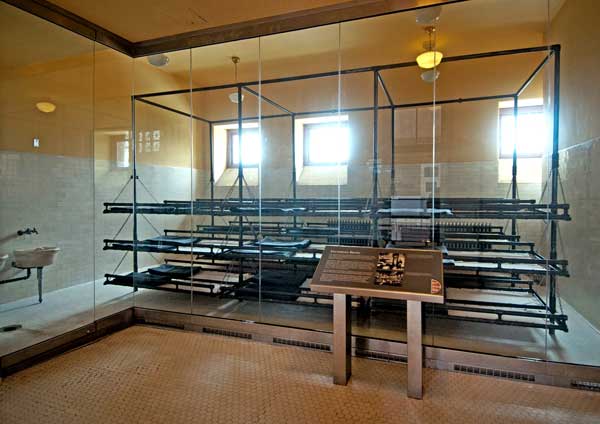 Statue of Liberty NM, National Park Service.
Ellis Island's numerous dormitories were filled to capacity nearly every night with immigrants who were being temporarily detained. Many immigrants stayed in large dormitory rooms located here, along these balconies.
From 1900 to 1908, the dormitories consisted of two long, narrow rooms, one on either side of the balcony. Each room accommodated about 300 detainees, who slept in triple-tiered bunk beds that could be raised, thus converting the dormitory into a daytime waiting area. At night, immigrants received blankets to spread over their canvas or wire-mesh "mattresses."
This room has been restored to its appearance in 1908, when the two balcony dormitories were refurbished and subdivided into 14 rooms.