Ely Creek Backcountry Campsites Closed

The Ely Creek backcountry campsites located along the Jones Hole Trail have been closed until further notice due to bear activity in the area. More »
Pets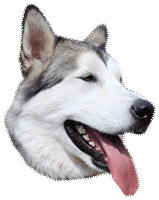 Pets are welcome at Dinosaur National Monument, but as a unit in the National Park Service there are several regulations regarding pets that are enforced within the park. Pets are not allowed in any of the buildings or on any hiking trail within the park. Pets must be restrained on a leash no longer then 6 feet long and may not be left unattended. Service dogs are allowed, as granted by law.
Dinosaur National Monument weather is semi-arid with hot summers. There is little to no shade. Please do not leave your pets in vehicles during hot weather. The internal temperature of a vehicle can soar to dangerous levels in a manner of minutes. Nearby local communities may have kennels for your pets. Contact local organizations to locate a kennel.


Did You Know?

Most of Dinosaur National Monument's 210,000 acres is proposed wilderness. With proper planning, a backcountry trip at Dinosaur can be a wonderful experience of solitude and serenity.