Road Open to: Mile 30 (Teklanika River)

The Denali Park Road is currently open to Mile 30, Teklanika River. If wintry conditions occur, the road may close at some point closer to the park entrance. More »
Maps
Denali Entrance Area
The entrance area of Denali National Park and Preserve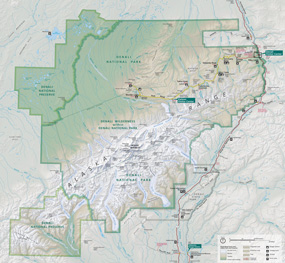 NPS Image
Download the map from Denali's official park brochure, 2012 edition.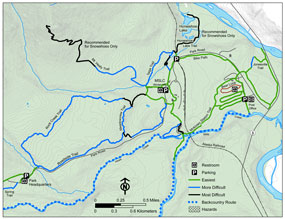 NPS Image
Download a map of the winter ski and snowshoe trails in the park's entrance area.



Did You Know?

Warmer temperatures have led to dramatic thawing of permafrost. Thaw releases carbon, as once-frozen materials decompose, but allows increased plant growth. Researchers in Denali are studying whether thawing permafrost will increase or decrease world-wide carbon emissions.