Maps
Denali Entrance Area
The entrance area of Denali National Park and Preserve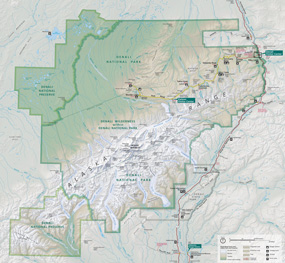 NPS Image
Download the map from Denali's official park brochure, 2012 edition.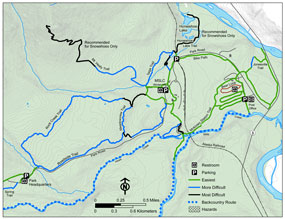 NPS Image
Download a map of the winter ski and snowshoe trails in the park's entrance area.



Did You Know?

In 1908, Charles Sheldon – a hunter and naturalist – described in his journal the idea of a park that would allow visitors to enjoy the beauty he saw while visiting Alaska. In 1917 his vision became reality, with the creation of Mount McKinley National Park.