Maps
Denali Entrance Area
The entrance area of Denali National Park and Preserve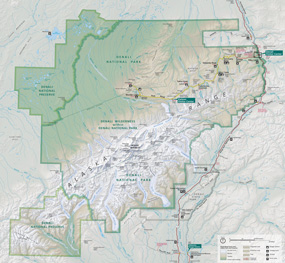 NPS Image
Download the map from Denali's official park brochure, 2012 edition.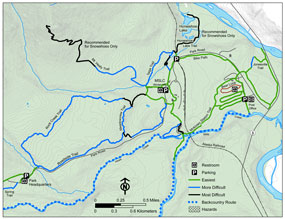 NPS Image
Download a map of the winter ski and snowshoe trails in the park's entrance area.



Did You Know?

Denali provides a special opportunity to study a large, intact and naturally-functioning ecosystem. Researchers can monitor climate change in Denali and contribute to larger-scale climate monitoring and management efforts.