Electricity, Paved Roads, and Model Ts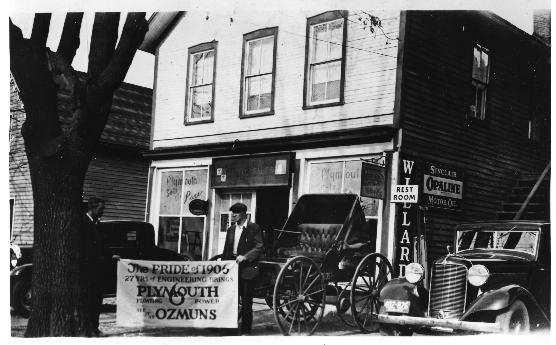 NPS Collection
General technological advancements dramatically changed the living conditions of Cuyahoga Valley residents in the 20th century. When electricity and running water came to the valley, families could buy new household appliances and easily refrigerate food.
New pavement on valley roads meant easier and faster transportation of both people and goods. Road construction also served as a secondary job for many farmers who needed additional income to survive the Great Depression.
Irene (Szalay) Kusnyer remembers when Everett families began to get electricity and running water:
"It was '39 maybe '40 that electricity came in that area. And we immediately got an electric stove and an electric refrigerator. And running water… we could take showers. Life was beginning [to get] easier."
Irene (Szalay) Kusnyer, former Everett resident, 2011

---
In Their Own Words

Click the topics to hear stories about Cuyahoga Valley life.
Click here to read the following text file
.
Household Appliances (27 seconds)
Jan Thomas describes the new appliances her family could purchase once electricity came to Everett.

WPA Road Improvements I (38 seconds)
George Dittoe describes how the Works Progress Administration (WPA) improved Kendall Park/Truxell Road in the 1930s.
Click here to read the following text file.
WPA Road Improvements II (27 seconds)
Model-T Fords (46 seconds)
Lights and Phone Lines (1 minute 51 seconds)
Willis Meyers and his son Ronnie describe WPA projects between Cleveland and Akron in the 1930s. Willis also talks about his experiences using Model-T Fords, rechargeable batteries for light bulbs, and 12-party phone lines.
---