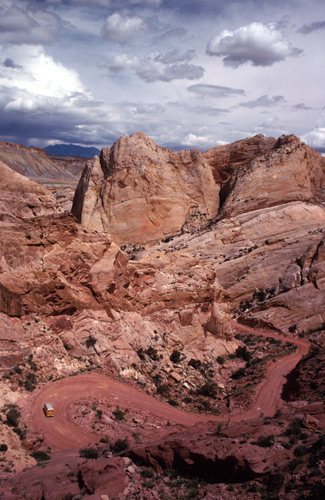 NPS
MAPS
These maps are quite large and take time to download.
Road Conditions
For current road conditions, refer to the recorded message on our automated phone system at (435) 425-3791.
DRIVING TOURS
The park's main driving tours include the paved Scenic Drive and two long, mainly unpaved, loop tours through the park's Cathedral and Waterpocket Districts.
The Hartnett Road and Caineville Wash Road (also known as the Cathedral Road) that make up the Cathedral District loop are described on this page, as are the Notom-Bullfrog and Burr Trail Roads that make up the Waterpocket District loop. You may also take a more detailed tour of either district by following the links below.