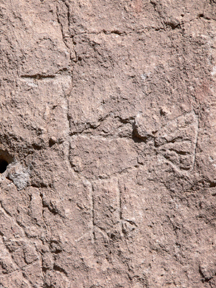 NPS Photo by Sally King
From figuring out how to get here, to deciding what to do once you've arrived, this section will help make your visit as rewarding as possible.
Click the links at the left side of the page to find out directions, lodging, fees, and things to do in the park.
Bandelier Scenery

12 Photos

Bandelier's 33,000 acres encompasses numerous scenic views with its sloped mesas and steep-walled canyons, from over 10,000 feet at Cerro Grande to just over 5,000 feet at the Rio Grande.

Main Loop Trail and Alcove House

13 Photos

There are numerous archeological sites along the Main Loop Trail (1.2 mi rt) and on the additional mile round-trip trail to Alcove House.