Access by Shuttle Bus Only

Through October 27, 2014 all access to the most visited part of the park, Frijoles Canyon, will be via a mandatory shuttle bus from the nearby community of White Rock from 9 AM - 3 PM daily. Private cars may drive in before 9 AM or after 3 PM. More »
Plan Your Visit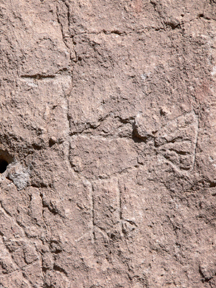 NPS Photo by Sally King
From figuring out how to get here, to deciding what to do once you've arrived, this section will help make your visit as rewarding as possible.
Click the links at the left side of the page to find out directions, lodging, fees, and things to do in the park.
12 Photos

Bandelier's 33,000 acres encompasses numerous scenic views with its sloped mesas and steep-walled canyons, from over 10,000 feet at Cerro Grande to just over 5,000 feet at the Rio Grande.


Did You Know?

Pinon nuts are rich in vitamins, flavor, and calories (3,000 per pound). Although produced in abundance only every 7 to 10 years, these nuts were a valuable native food source for the Ancestral Pueblo people. More...