Christmas, New Years Closures

The visitor center/WNPA store are closed Christmas (December 25) and New Year's (January 1) Days. Park trails remain open dawn to dusk. More »
Commercial Tours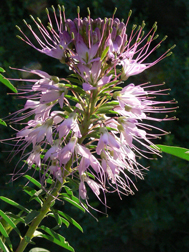 NPS Photo by Sally King
Commercial tours are not required to make advanced reservations; however, at least 2-weeks advanced notice for motor coach entry is greatly appreciated. Please contact Bandelier Group Reservations by phone at (505)672-3861 x412, or
e-mail us
.
Permits:
Beginning in 2007, all companies visiting the park more than three times in a calendar year MUST have a current Commercial Use Authorization (CUA), or may be denied entry. To apply for a free CUA, please contact:
Fee Permit Coordinator
Bandelier National Monument
15 Entrance Road
Los Alamos, NM 87544
(505)672-3861 x412
Fax (505)672-9607
E-mail: Band_Group_Reservations@nps.gov
Where to park:
Parking is very limited at the Frijoles Canyon Visitor Center. Groups arriving by bus must follow a special bus parking procedure, click here for more information.
How to pay:
Advanced payments for commercial entry fees are not accepted; payment by cash, check, or credit card (Visa, Mastercard, Discover, American Express) may be made upon arrival at the park entrance station.
Did You Know?
Most rattlesnakes bites are "dry" bites in which little or no venom is produced. That doesn't mean you want to get bit. Keep your distance if you encounter a rattlesnake while hiking.