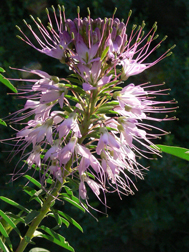 NPS Photo by Sally King
Commercial tours are not required to make advance reservations
All commercial operations visiting the park MUST have a current Commercial Use Authorization (CUA), or may be denied entry. To apply for a FREE CUA, please contact:
CUA Coordinator
Bandelier National Monument
15 Entrance Road
Los Alamos, NM 87544
(505)672-3861 x410
Fax (505)672-9607
Where to park:
Parking is very limited at the Frijoles Canyon Visitor Center. Groups arriving by bus must follow a special bus parking procedures, click here for more information.
How to pay:
Advanced payments for commercial entry fees are not accepted; payment by cash, check, or credit card (Visa, Mastercard, Discover, American Express) may be made upon arrival at the park entrance station.