Zion-Mount Carmel Highway Closed due to Rock Debris Falling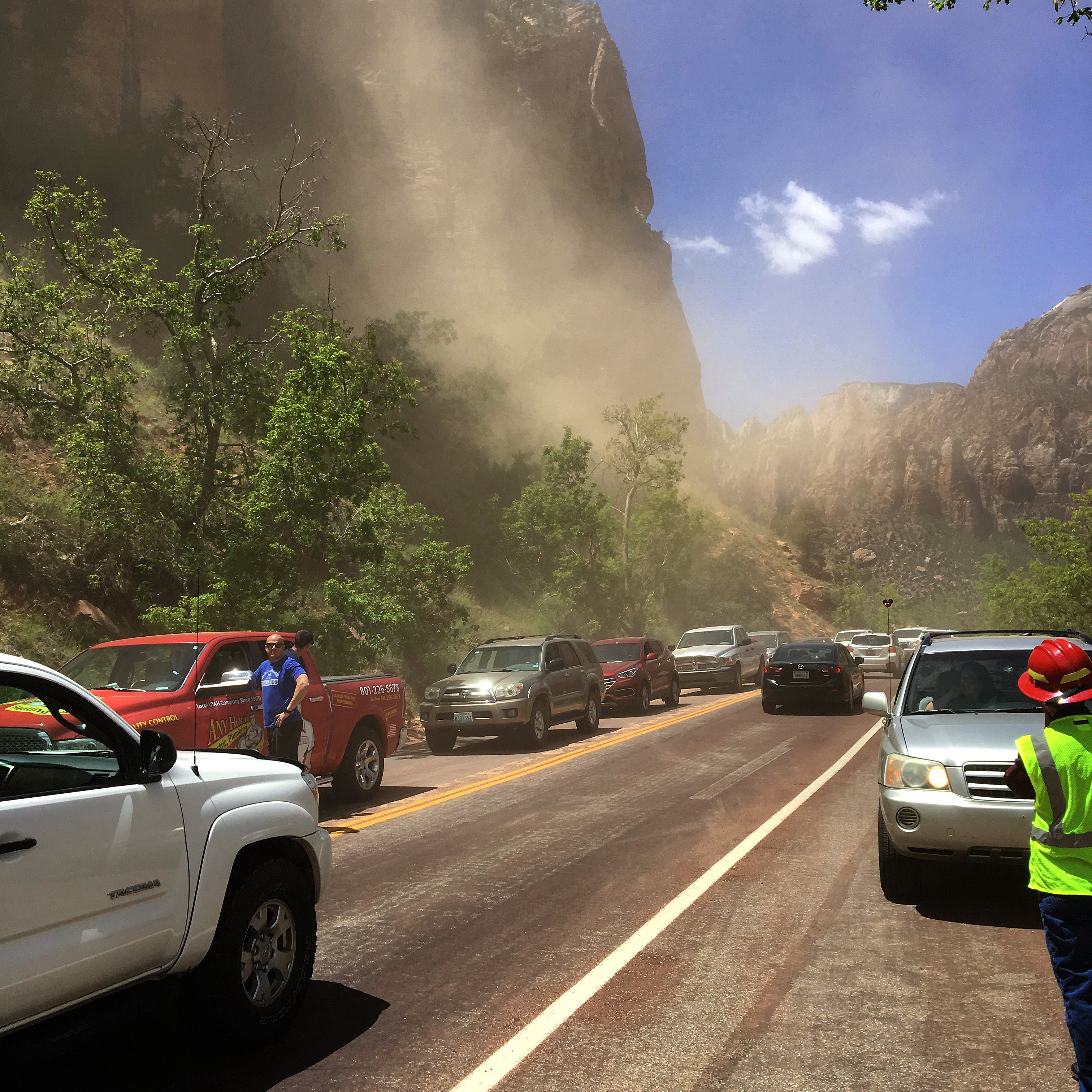 News Release Date:
May 19, 2017 SPRINGDALE, UT – The Zion-Mount Carmel Highway through Zion National Park, connecting State Route 9 between Springdale and Mt. Carmel Junction is temporarily closed until further notice.
A continuous stream of heavy sand and rock debris is falling near the west tunnel entrance along the Zion Mount Carmel Highway. Park officials have assessed the falling debris and decided to close the road until hazard geologists, from the Utah Geological Survey can be on site for further evaluation. The road will reopen once the fall has stopped and officials deem it safe.  
Alternate east and west routes are available via Highway 59 from Hurricane, Utah to Fredonia, Arizona and Highway 14 from Cedar City, Utah to Long Valley Junction and Highway 89. People coming to the Park may access the Park by traveling east on State Route 9 from Interstate 15. All Park facilities including the visitor center, museum, campgrounds, and shuttle buses are open and operating as normal in Zion Canyon. The Kolob Canyons facilities and Kolob Terrace are open as usual.  
Last updated: May 19, 2017