Zion National Park's Late Fall Shuttle Schedule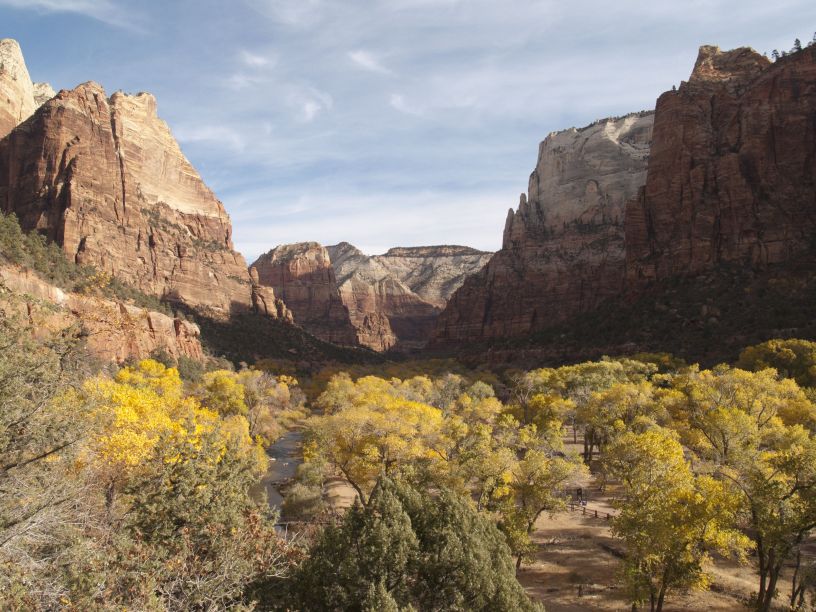 News Release Date:
October 24, 2013
Contact: Aly Baltrus, 435-772-0160
Zion National Park is heading into its late fall season. Striking fall colors, beautiful weather, and fewer crowds make it a great time to visit the park. November 4-11, 2013 is also Zion National Park's Plein Air Art Invitational.
The mandatory park shuttles will run on weekends only November 2 through November 24 and also on November 28, 29, and 30, 2013 for the Thanksgiving traffic. Town shuttles will cease running on the evening of November 3, 2013. All shuttle bus operations will end for the 2013 season on the evening of November 30.
The buses will start running from the Zion Canyon Visitor Center at 7:00 a.m. The last bus will leave the Temple of Sinawava at 5:45 p.m. Shuttle service frequency should be less then 10 minutes. Round trips from the Zion Canyon Visitor Center to the Temple of Sinawava will take about 70 minutes. There is no charge for riding the shuttle buses. There are eight stops along the route and visitors may get on and off as many times as they want. Buses are fully accessible and pets are not allowed.
For more information on the park and its offerings, please visit us at www.nps.gov/zion or at facebook.com/zionnps.
Last updated: February 24, 2015