Shuttles Run Weekends Only Through November 20
Date:
November 14, 2016
Contact:
John Marciano
Contact:
Aly Baltrus
SPRINGDALE, UT –The mandatory park shuttles will run on weekends only through November 20 and also on November 24, 25 and 26, 2016. Both the Springdale Shuttle and Zion Canyon Shuttle lines will be operational to help with the Thanksgiving holiday traffic. All shuttle bus operations will end for the 2016 season on the evening of Saturday, November 26, 2016.
 
The buses will start running from the Zion Canyon Visitor Center at 7:00 a.m. The last bus will leave the Temple of Sinawava at 6:44 p.m. Shuttle service frequency should be less than 10 minutes. Round trips from the Zion Canyon Visitor Center to the Temple of Sinawava will take about 70 minutes. There is no charge for riding the shuttle buses. There are eight stops along the route and visitors may get on and off as many times as they want. Buses are fully accessible and pets are not allowed. Visitors with Thanksgiving dinner reservations at Zion Lodge will need to ride the shuttle. Additional shuttle service will be available for diners until 10:00 p.m.
 
The Springdale Shuttle will run November 24, 25 and 26. Shuttles will start from the Majestic View Lodge at 9:15 a.m. The last shuttle bus will leave the Zion Canyon Theatre at 7:00 p.m.
 
On the days the shuttle buses are not running in Zion Canyon, private vehicles will be allowed on the Zion Canyon Scenic Drive until parking is full. There are approximately 400 parking spaces in Zion Canyon. Visitors are encouraged to come early and should be prepared for the road to be closed once all designated parking spaces are occupied. Visitors with overnight reservations for Zion Lodge will not be affected.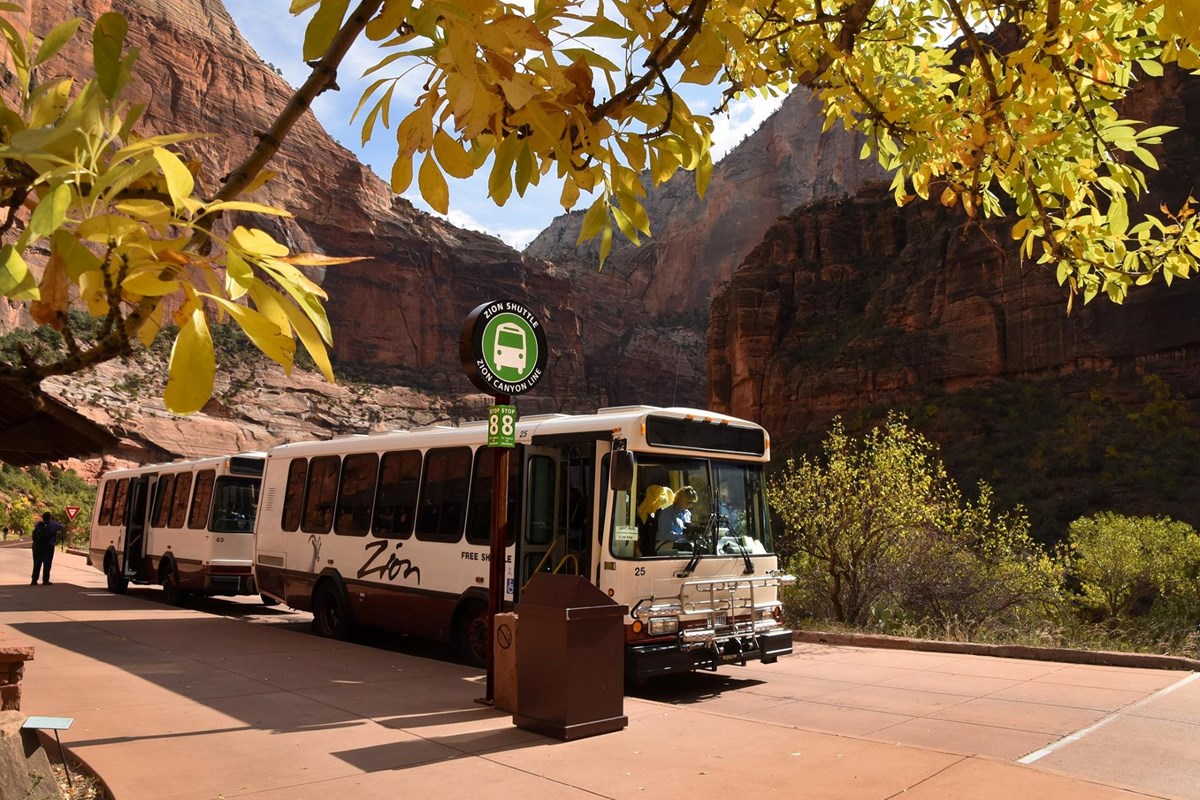 Last updated: November 14, 2016