Zion Condor Chick Confirmed, Male Parent Dies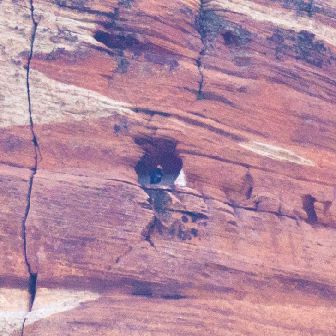 News Release Date:
June 20, 2016
Contact: Cassie Waters, Zion National Park
Contact: Chris Parish, The Peregrine Fund, 928-606-5155
Contact: Mark Hadley, Utah Division of Wildlife Resources, 801-538-4737
Condor program personnel monitoring the pair at Zion have verified the presence of a chick, but recent events have everyone on high alert.
Biologists from The Peregrine Fund, the non-profit conservation group responsible for releasing and monitoring condors, began noticing last week that the male, Condor 337, was exhibiting odd behavior. Instead of routinely traveling to the feeding grounds to find food for his family, he had become sedentary. The biologists went to his location to take a closer look and found him sick and in need of care. 
Initial assessments after capture revealed that the sixteen-year-old male was lethargic, dehydrated, and severely emaciated. A field blood test revealed elevated levels of lead in the bloodstream, so the bird was given supportive care, fluids, and chelation treatment to help reduce dangerously high lead levels. Despite best efforts to stabilize his condition, Condor 337 died the next day. Authorities from the U.S. Fish and Wildlife Service were notified, and the body is being transferred to pathologists who will determine cause of death. 
Meanwhile, biologists are monitoring the chick and its mother to determine whether or not they might be in danger, but so far, they appear healthy. The chick is estimated to be old enough to maintain body temperature, and that may allow the female to find enough food to feed them both. Cooperating agencies, including The Peregrine Fund, Zion National Park, Utah Division of Wildlife resources, and the U.S. Fish and Wildlife Service are hoping that this will be the first condor chick hatched in Utah to join the wild population.
Lead poisoning is the leading cause of diagnosed death for condors in northern Arizona and southern Utah. Programs are in place to reduce the presence of lead from big-game hunting in the fall. The current lead poisoning case, however, has occurred in summer, and it highlights the little-known fact that gun-killed animals other than deer and elk can poison condors. Lead used to dispatch any animal, domestic or wild, whose remains might be left in the field, can poison scavengers. 
Officials are asking for the public's support in using non-lead ammunition to dispatch domestic stock, harvest game animals, or when shooting varmints or small game. An alternative is to simply remove the remains of animals shot with lead-based ammunition from the field. For more information on non-lead ammunition, see huntingwithnonlead.org. And don't forget, if you plan to hunt big-game in the southern Utah hunting units next fall, Utah Division of Wildlife is offering coupons for free non-lead ammunition.  
Last updated: January 26, 2018