2017 PLEIN AIR ART INVITATIONAL PLANS SET AND ARTISTS SELECTED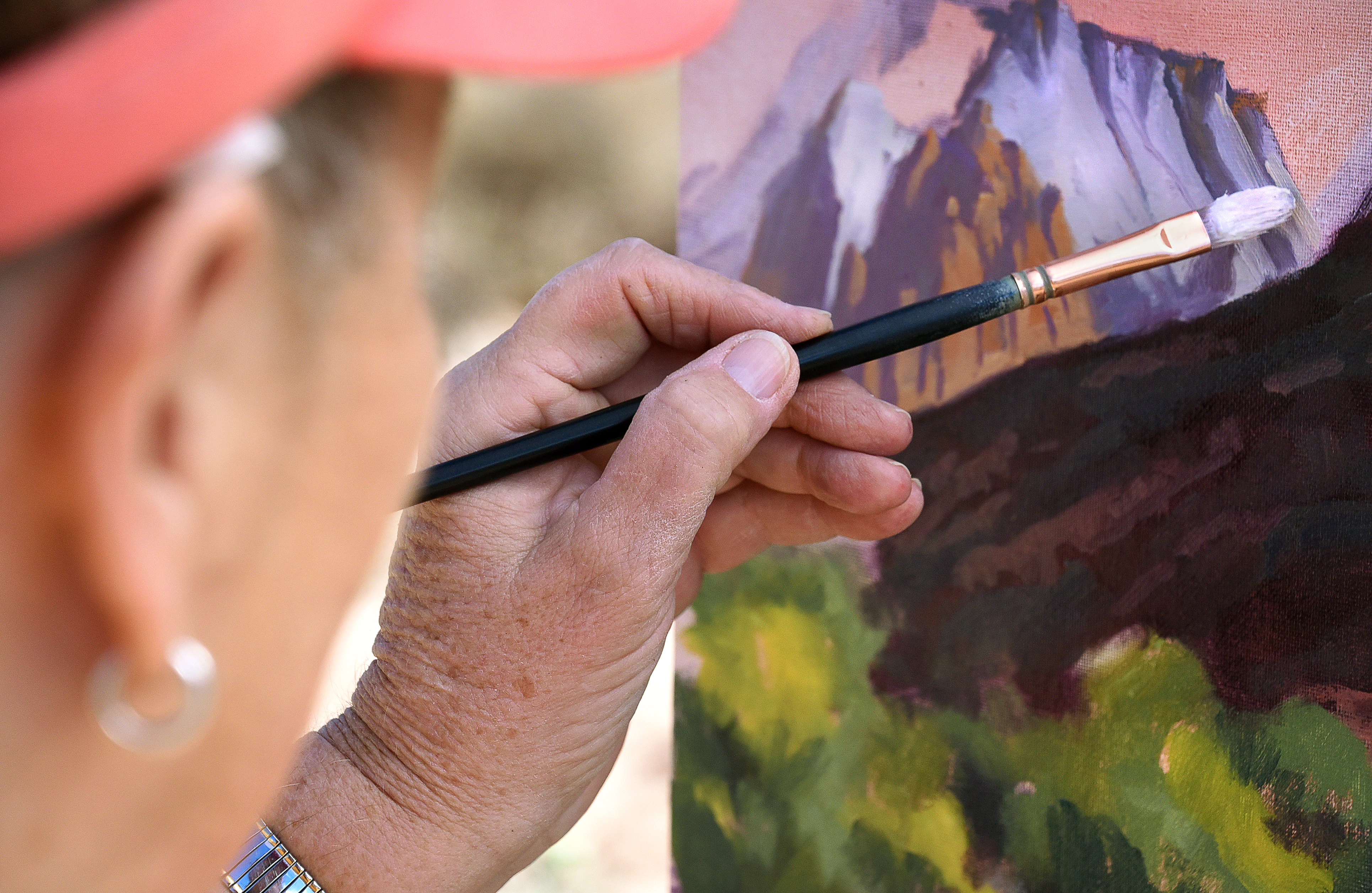 News Release Date:
April 15, 2017
SPRINGDALE, UT - Zion National Park and the Zion National Park Foundation have finalized the dates, event locations and artists for the 2017 Plein Air Art Invitational. The week-long event starts on Monday November 6, 2017 and culminates on Saturday November 11, 2017 with the "Art-In-The-Park" Paint Out and Silent Auction event held on the grounds of the Zion Lodge. 
During the week, artists can be seen throughout the Park producing paintings as they naturally exist in that moment – Plein Air style painting. The artists will paint in an assortment of mediums, including watercolor, oil, pastels, and acrylic. Painting demonstrations, lectures, and opportunities to buy art will also be included in the week's event.  
Each artist will exhibit two studio pieces for sale in the Zion Human History Museum from September 1 to the close out of the event. Renderings from the Paint Out event and Silent Auction can be purchased Saturday at the Zion Lodge. The Plein Air pieces painted during the week will also be on sale at the Museum over the weekend.
Proceeds from the event support Zion National Park's Art and Youth Initiatives. "As Zion National Park's official nonprofit partner, we are proud to host the 9th annual Plein Air Art event with our park partner", comments Mark Preiss, Director, Zion Project. "This project sustains the park's heritage of art, while proceeds help us give thousands of our area school children once in a lifetime experiences in Zion National Park every season."
The 24 acclaimed artists that have been invited to participate in this year's event are as follows:
 Joshua Been, oil, Salida, CO
Arlene Braithwaite, pastel, Cedar City, UT
John D. Cogan, acrylic, Farmington, NM
Michelle Condrat, oil, SLC, UT
Bill Cramer, oil, Prescott, AZ
Cody DeLong, oil, Cottonwood, AZ
Bruce Gómez, pastel, Denver, CO
George Handrahan, oil, Layton, UT
J. Brad Holt, oil, Cedar City, UT
Mary Jabens, oil, Cedar City, UT
William Scott Jennings, oil, Louisville, CO
Shanna Kunz, oil, Ogden, UT
John Lintott, oil, Grand Junction, CO
James McGrew (featured artist), oil, Lake Oswego, OR
Meredith Nemirov, watercolor, Ridgeway, CO
Aaron Schuerr, pastel / oil, Livingston, MT
Steve Stauffer, oil, Murray, UT
Gregory Stocks, oil, Cottonwood, AZ
Paula Swain, oil, SLC, UT
Michele Usibelli, oil / acrylic, Woodway, WA
Kimbal Warren, oil, Mapleton, UT
Ellie Wilson, oil, Provo, UT
Suze Woolf, watercolor, Seattle, WA
William Wright, watercolor, Stevenson, MD
 "The Plein Air Event ties us to the Park's artistic heritage in a powerful and accessible way," comments Jeff Bradybaugh, Superintendent, Zion National Park.  "Through the eyes of our artists, we constantly gain new perspective and understanding about why Zion matters, and the importance of its protection for everyone forever."
Last updated: April 15, 2017