Navajo Sandstone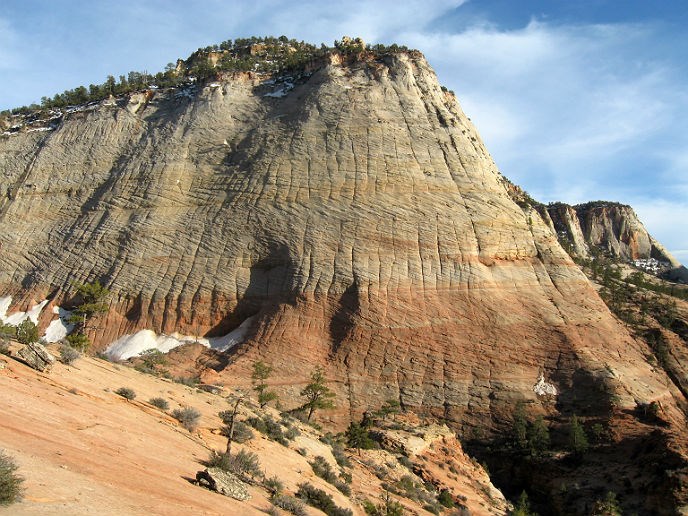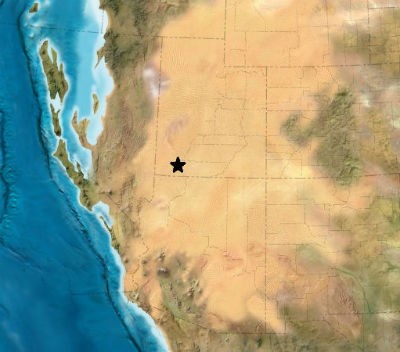 Early Jurassic
~185-180 million years ago
The Navajo Sandstone consists of thick layers of cross-bedded sandstone formed by windblown sand dunes in a vast ancient desert. In the early Jurassic, the climate of the Colorado Plateau dried significantly, creating desert conditions over a broad region. The Navajo Sandstone is the result of the largest known sand desert in the history of our planet, which covered the area of today's Colorado Plateau and beyond.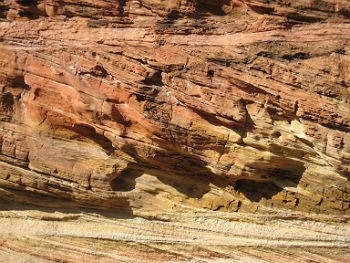 Diagonal patterns in the Navajo Sandstone are called cross-bedding. Cross-beds are found in modern active sand dunes, but the Navajo Sandstone preserves the history of ancient wind patterns and migrating sand dunes in this vast desert.
Cross-beds
dip downward in the direction the winds were blowing, so in the adjacent photo, the ancient winds blew from left to right.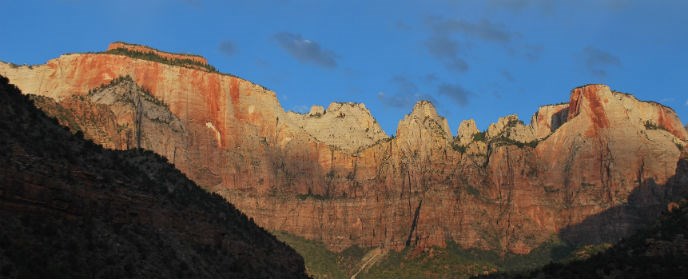 Last updated: June 13, 2015