Inventory and Monitoring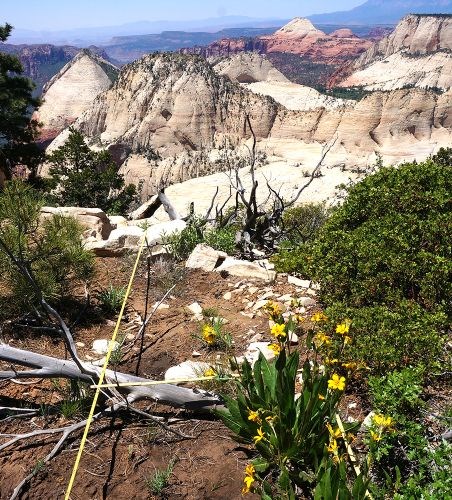 To make sound management decisions, park managers need to know how and why natural systems change over time, and what amount of change is normal. National Park Service scientists monitor the "vital signs" of national park ecosystems—much like a physician measures a patient's heartbeat and blood pressure to determine well-being and help diagnose problems.

The Northern Colorado Plateau Network (NCPN), which is part of the National Park Service's Inventory & Monitoring Program, collects long-term data on a variety of natural resources. Ecologists then organize, analyze, and synthesize those data and provide the results to park staff. The information collected can provide early warning of ecosystem changes, allowing park managers to develop mitigation measures and reduce management costs.
At Zion National Park, the network monitors air quality, climate, invasive exotic plants, land surface, phenology, landbirds, landscape dynamics, uplands, wadeable streams, and water quality. Briefs and reports can be found at the network's website, where you can also generate a species list for Zion National Park.
Last updated: July 11, 2021