Green Transit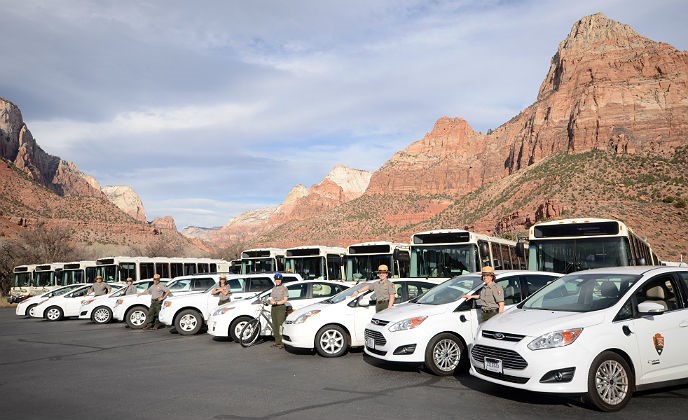 By the late 1990s, cleaning the air, reducing noise, and decreasing the stress that comes from traffic jams and lack of parking had all become major concerns in Zion. Then along came the idea of replacing 5,000 cars with 21 buses. Each propane-powered bus and trailer replaces 28 visitor cars and reduces CO2 emissions by over 12 tons per day. What a difference it has made for air quality, wildlife, and you!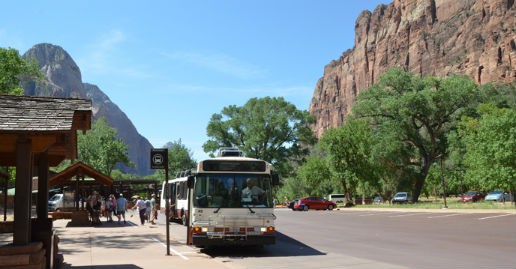 Zion didn't just stop there. The park is always looking for new ways to green our fleet and reduce carbon emissions. Over the years, the park has made it a priority to replace out-going vehicles with more fuel-efficient options. Zion currently has a fleet of ten hybrid vehicles, two electric campground carts, and two plug-in hybrid electric cars. The most recent addition of the electric cars also brought ten electric vehicle charging stations to the park through a grant from the Department of Energy's Clean Cities National Parks Initiative (see the
May 2014 News Release
).
With these efforts, and your assistance, we can reduce the environmental impacts of the more than three million visitors that vacation in Zion annually and ensure the protection of our resources for this and future generations. Thank you!
Last updated: June 22, 2022