For Kids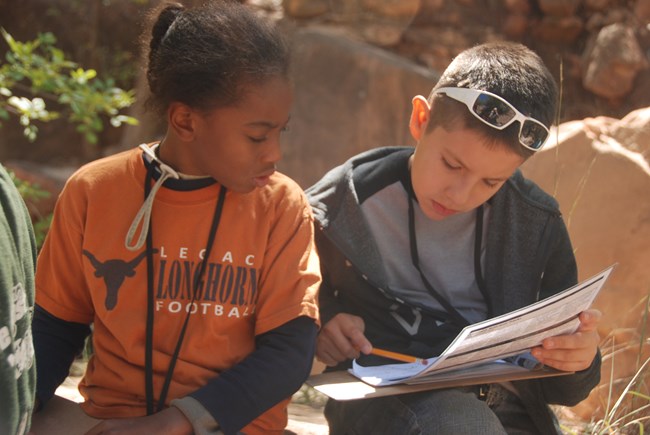 Visiting Zion with Kids
A trip to Zion offers many opportunities for families to explore, learn, and connect with the park. Whether hiking on a trail, having a picnic, or attending a ranger-led program you will find something that is great for your family. To help in your trip planning here are a few things to keep in mind:
Trails – Several of the trails in Zion Canyon are rated as Easy and a good fit for families. The Pa'rus Trail, Lower Emerald Pools Trail, and Riverside Walk Trail provide short hikes along a paved surface that will give hikers a good overview of the canyon. Some of these trail have minor drop-offs and may have steep sections.

Shuttles – During much of the year, the Zion Canyon Scenic Drive is only accessible by shuttle bus. Eating is not permitted on the buses, but drinking water is allowed. Please remember to stay hydrated on your visit to the park. The buses are able to carry up to three bicycles as well as strollers. Large strollers may need to be folded and placed on the front bike rack. While in Zion Canyon you may get on and off the shuttle as often as you like.

Food and Picnic Areas – Food is available for purchase in the park at Zion Lodge. The town of Springdale offers many opportunities for the purchase of food at restaurants or grocery stores. While in the park picnic areas with tables, benches, or lawns are available at the Nature Center, Zion Lodge and the Grotto. Please dispose of your recycling or trash properly and remember to never feed wildlife.
More information to plan your visit is available in the Map & Guide. Remember, your safety is your responsibility.
Become a Junior Ranger
Zion offers a self-guided Junior Ranger experience for families visiting the park! Children aged four and older can complete pages in the booklet and attend a ranger-led program to earn their Junior Ranger badge for Zion National Park. Please visit our Junior Ranger page to learn more!

Unable to visit the park? Visit our Virtual Ranger page to complete activities and print off your own Junior Ranger certificate and badge.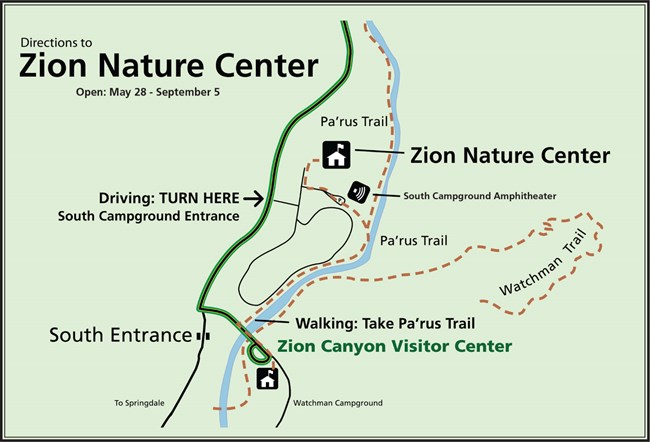 Visit the Zion Nature Center
The Zion Nature Center is CLOSED for the season. The Nature Center will open again in May, 2023. Hours and programs below are subject to change.
The Zion Nature Center is open daily from 1:00 pm to 6:00 pm.
Ranger-led Programs happen daily at 1:30 and 3:30

This interactive children's museum is a perfect place to learn about the geology, animals, and history of Zion. Explore different habitats, listen to bird songs and canyon tree frog calls, and watch flash flood videos. The Nature Center is located near the South Campground, and can be accessed via the Pa'rus Trail. Limited parking is available.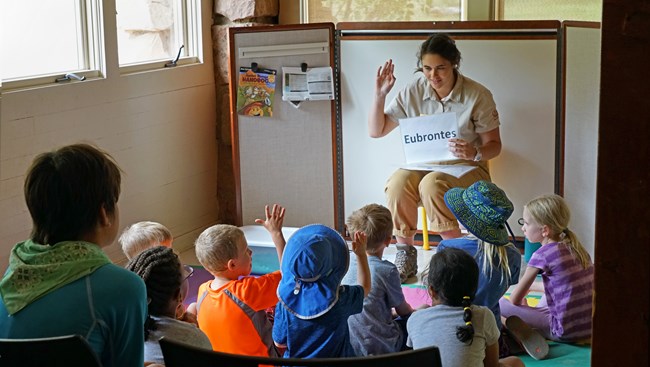 Attend a Ranger-led Youth Program
Youth programs are designed specifically for families and children. Youth must be accompanied by an adult while attending all programs.
Ranger-led youth programs have ended for the season. Programs will resume in spring, 2023. The programs offered below and program times are subject to change.
Nature Center Programs
Daily at 1:30 and 3:30 pm, in the Zion Nature Center
These interactive programs are 30 to 45 minutes long and designed for children ages 4 to 12. Programs cover topics such as dinosaurs, animal adaptations, and Junior Ranger games.

Evening Storytellers Program
Thursdays and Saturdays at 7:00 pm
South Campground Amphitheater

Join a ranger to hear the stories and songs of Zion Canyon. Topics include nocturnal animals, night skies, and human history. Programs are designed for families with youth of all ages.The South Campground Amphitheater is located next to the South Campground off of the Pa'rus Trail. The shuttle does not stop at the here, but the amphitheater can be accessed from the Pa'rus Trail. Limited parking is available.
Riverside Rangers Drop in Program
Daily from 10:00 to 11:30 am
Riverside Walk
Rangers are available for 1.5 hours from the start of the program. Stop by anytime and stay for a minute or stay for an hour. Learn about the wild ways that water affects animals and shapes Zion Canyon, and how you can help protect this canyon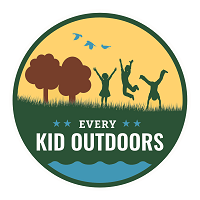 Every Kid Outdoors
The Every Kid Outdoors initiative is aimed at providing an opportunity for each fourth grade student across the country to experience federal lands and water in person. Students logon onto the Every Kid Outdoors website to complete an on-line activity and earn a voucher that can be exchanged for a plastic pass at park entrance stations. The Every Kid Outdoors Pass gives students free access to public lands during their fourth-grade school year and up through August 31.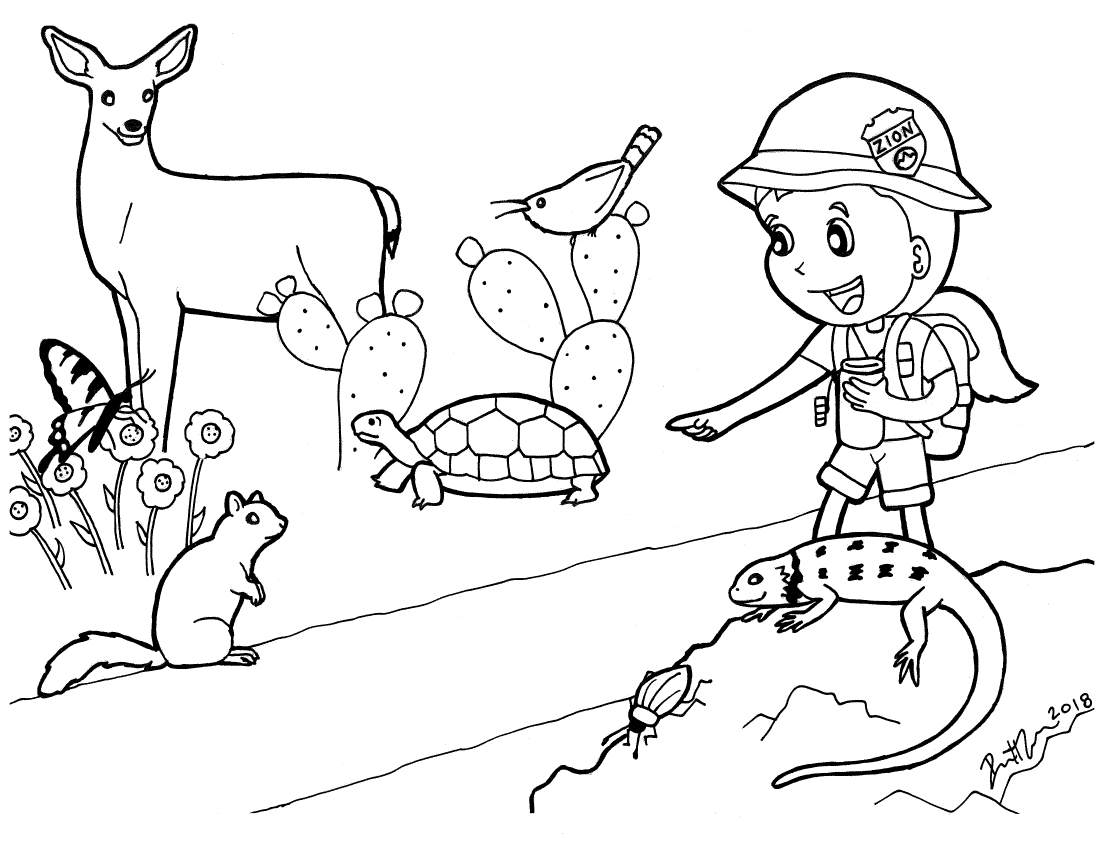 Coloring Pages
Print your own original Zion Coloring Pages! Follow
this link
to color in the cliffs, animals, landscape and rangers of Zion National Park.
Last updated: October 12, 2022