Work With Us
Have you ever wanted to work in a national park? Applying for a job here is a little different from applying to work with a private employer, and we want to give you all the information you need to get ready. Read on to learn about how to structure your resume and what life is like in Utah's first and most visited national park!
About Zion
Zion National Park is located in southwest Utah, where the Colorado Plateau, Great Basin, and Mojave Desert regions meet. Ranging in elevation from 3,666 feet to 8,726 feet, the park encompasses a startling diversity of plant and animal life. Come explore our high plateaus, a maze of narrow, deep sandstone canyons, and striking rock towers and mesas.
Weather
The climate is generally hot with daytime temperatures averaging 100° F in the summer and 50° F in the winter. Nighttime lows range from 85° F in the summer to 30° F in the winter.
Living near Zion
Most National Park Service employees live outside of the park. The nearest town is Springdale, Utah. Springdale has two small grocery stores, a post office, an elementary school, a hardware store, two gas stations, about a dozen restaurants or coffee shops, and many hotels.
A full range of shopping, medical, dental, religious, and recreational facilities are available in Hurricane (25 miles), St. George (45 miles), and Cedar City, Utah (65 miles). Elementary, middle, and high schools are located in Hurricane, with bus service provided. Utah Tech University is located in St. George and Southern Utah University is located in Cedar City.
Writing a federal resume
The resume you need in order to get a job in the National Park Service or any federal agency is different from the resume you need to get a job from a private employer.
When you apply:
Start early. Writing a federal resume takes time, and you may not have much time to submit an application before job announcements close. Make your USAJobs account well before you want to apply for a job.

Don't be afraid if your resume is long. Federal resumes are often 6 pages or longer.

Don't leave anything out. Explain all of your employment and academic experience. We are not allowed to read between the lines. If you do not take credit for what you have done, we cannot and will not make assumptions about what you have done or learned. We want to read about all of your knowledge, skills, and abilities.

Get others to explain your experience. List contacts for as many past supervisors as possible. We may contact them to learn about your experience.

Be organized. There is no required format for a federal resume. If you want to use a template, consider the free resume builder at USAJobs.gov
Check USAJobs.gov to learn more about how to apply for a federal job.
Current Job Opportunities
Applying for a job in the civil service
Applying for a job in federal government is different from applying for a job with a private employer. In order to make sure everyone gets the same fair chance of getting a job, we follow laws related to civil service. This means that we need to follow specific rules and that we use specific words to describe our hiring process. Take a look to see these common terms that will help you understand how the process works.
These are permanent federal employees who at somepoint already competed for a permanent position. Permanent federal career status is automaticallygained upon completion of the mandatory three-year career-conditional period. Certain federal jobopenings limit applications from career and career conditional employees.
Most federal government civil service jobs fall under this category.Positions are filled through a fair, open and merit-based process, unless excepted by statue, Executive Order or OPM (Office of Personnel Management) action.
This form (OF-306), which is provided during the application process or before employment begins, documents a candidate's fulfillment of the tworequirements for federal employment: US citizenship and, for men born after December 31, 1959,compliance with US Selective Service registration. It is also used to help determine an applicant'ssuitability (i.e. - criminal history) for federal employment.
Positions not covered by certain competitive civil service personnel rules andregulations. For example, employees who serve at the discretion of the current presidentialadministration -- commonly referred to as "Schedule C" employees -- are excepted because theyhave policy-determining responsibilities or serve a key administration official. Students selectedunder SEEP (Student Temporary Employment Program, Student Career Experience Program) arereferred to as "Schedule B" employees.
There is no mandated form, although some vacancy postings will refer to it. It is simply a resume that contains all the information required to apply for a federal job, including personal information, education, work experience, and job-related skills and training.
Graduation from an accredited four-year college or university will qualify an individual for a GS-5 level position in many occupations. Superior academic achievement, defined as graduation in the upper third of one's college class, a GPA of B or better or membership in a nationally recognized honors society, like Phi Beta Kappa, will qualify for a GS-7 level position in many occupations.
Job applicants who currently work for the federal government or certain former federal employees.
These appointments (jobs) have a time limit. These appointments (jobs) are used to fill non-permanent, non-career or career conditional positions.
Temporary positions (also sometimes referred to as seasonal positions) are filled for one year or less. These positions are generally limited to 1039 hours per year. Temporary employees can enroll to get health insurance but do not get retirement benefits.
Term employment may last from one to four years, and employees generally get the same benefits as permanent employees.
In the competitive process, some military veterans receive preferential consideration, typically by having 5 or 10 points added to their scores during the examination process. Check FedsHireVets to learn more.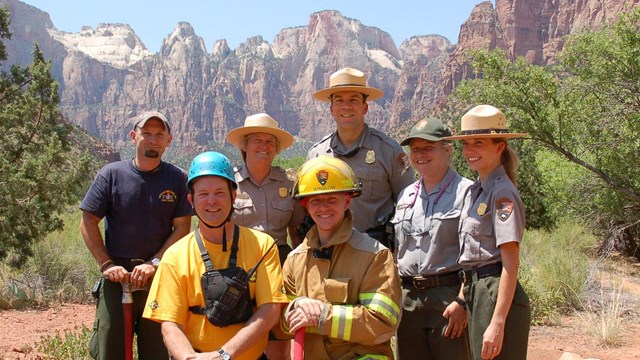 How to Apply
Learn more about applying for permanent and seasonal jobs in the National Park Service and other federal agencies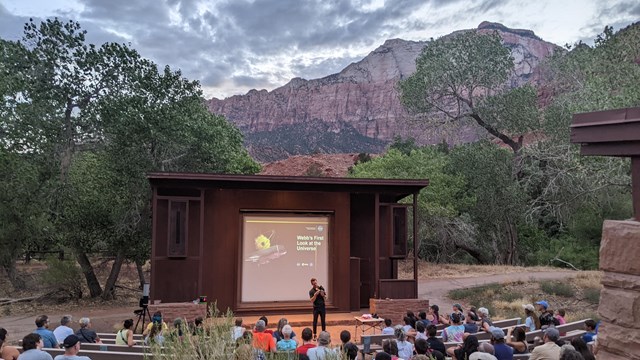 Information for New Employees
Already hired? Find information to help you begin your orientation process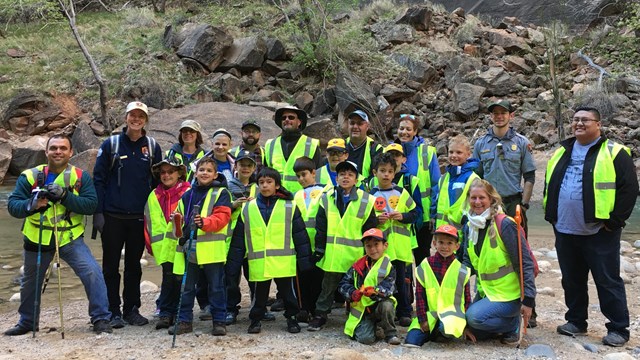 Volunteer Opportunities
Discover the many ways to volunteer at Zion from one time to recurring opportunities for youth, families, groups, and individuals.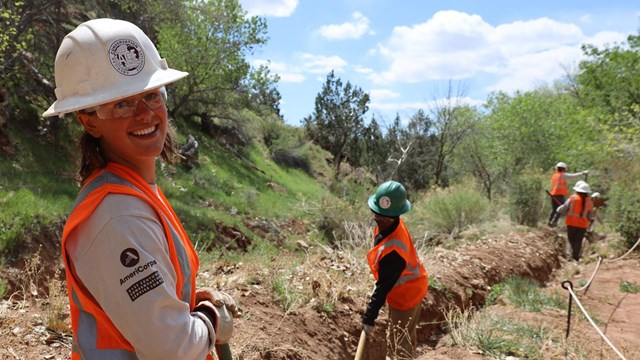 Jobs for Students
Find internship and volunteer opportunities with the National Park Service for high school, college, and graduate students
Last updated: November 8, 2022