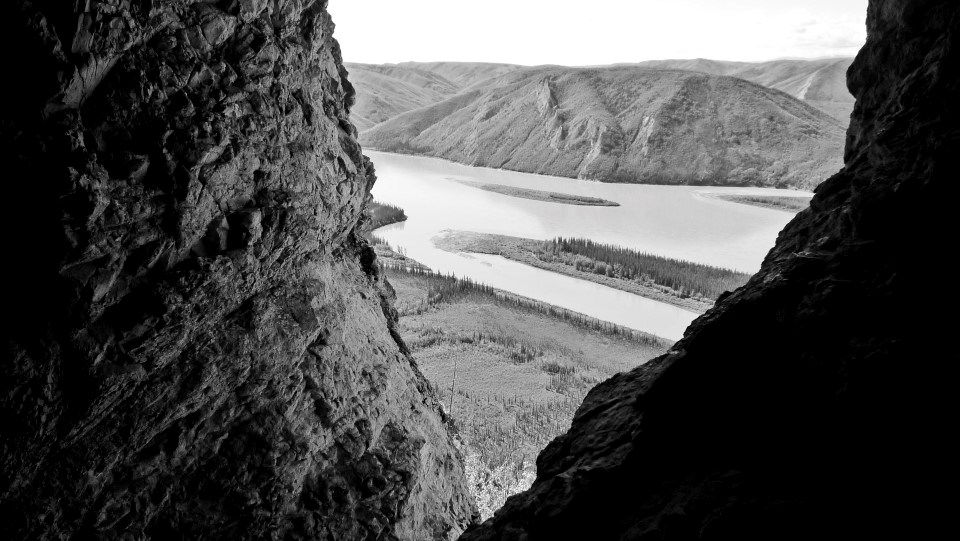 Deep in Interior Alaska, the great Yukon River strikes through bluffs and mountains of an ancient landscape to unmask rocks whose histories reach back a billion years to life's beginnings on Earth.
Axis of the region, the silt-laden Yukon here flows constricted and swift through a great geologic fault. Side-streams tumble from the hinterlands - further passageways long inviting human traffic. Chief among these crystal rivers are the Charley, Kandik, and Nation. Flowing first through upland valley, then through stream-cut valley, and finally onto mature flood-plain, the Charley River offers spectacular unspoiled wilderness scenery.

Arising at 4,000 feet of elevation, the Charley empties into the Yukon 700 feet above sea level, for an average gradient of 31 feet per mile and average current of four to six miles per hour. Side-streams have worn away old heights, softening the shapes of all but a few alpine peaks. The 2.5-million-acre Yukon-Charley Rivers National Preserve includes all 106 river miles of the Charley and encompasses its entire 1.1-million-acre watershed.