History and Archaeology
An extensive record of human interaction with the landscape can be found in the preserve, including ancient archaeology, Han Athabascan village sites, gold rush era mines, and contemporary habitation and use of Yukon River resources which continues to this day.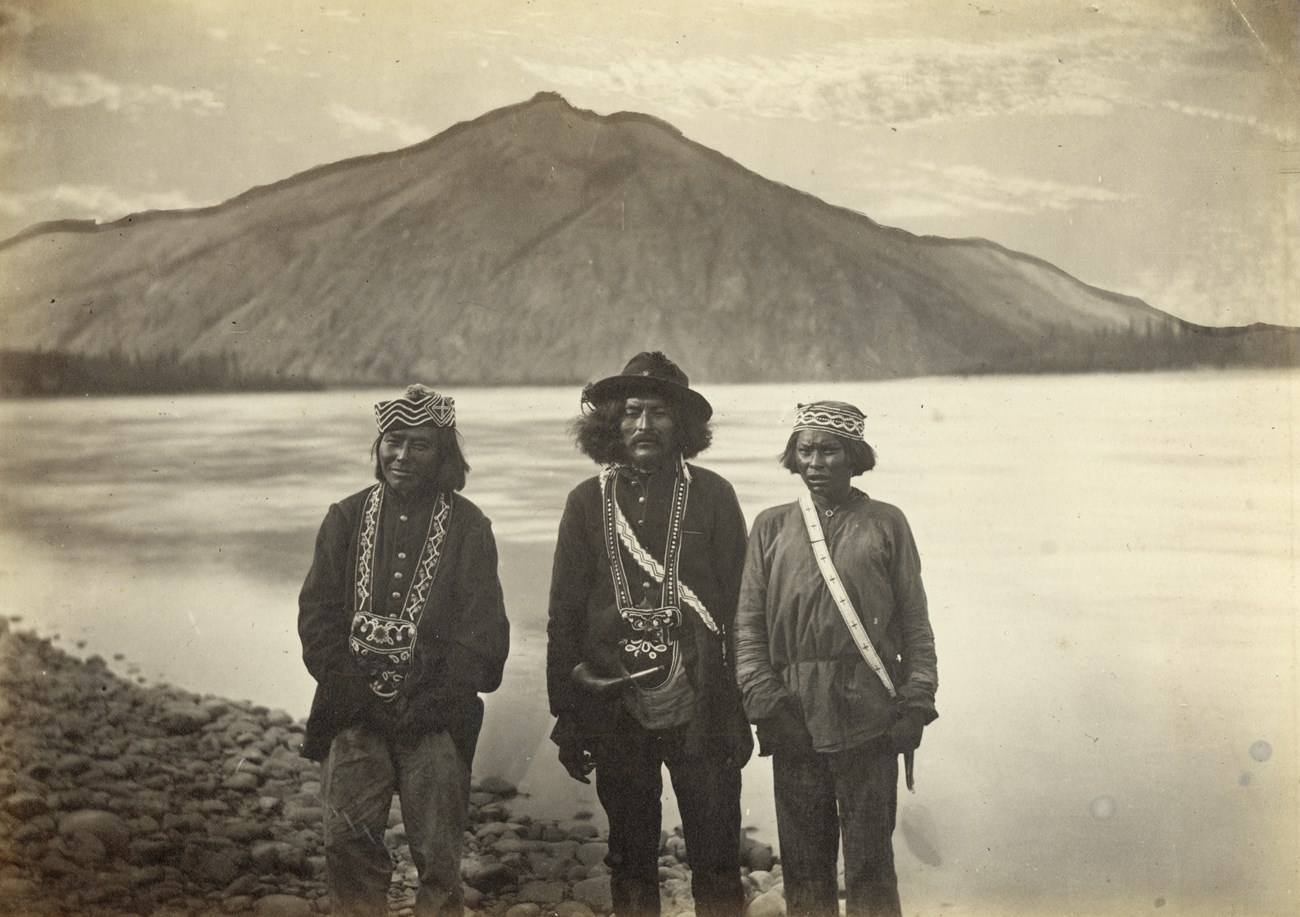 The preserve protects a valuable record of gold mining that extends from early prospecting to the 1890s gold rush and on into the era of industrail mining.
The preserve protects a valuable record of early 20th century exploration and settlement, including historical documents, cabins, roadhouses, trails, and artifacts.
The preserve protects a well preserved archaeological record including the remains of villages, camps, and subsistence activities.
The preserve maintains a collection of artifacts, historic objects, records, and biological specimens that documents the area's natural and cultural history.
Last updated: July 30, 2020