Restoration of the Mariposa Grove of Giant Sequoias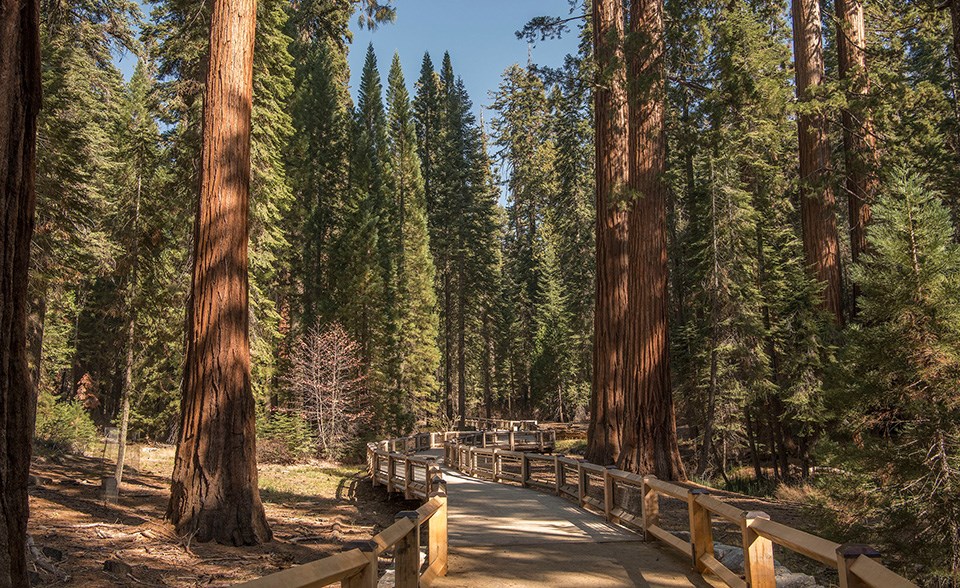 The national park idea is rooted in the Mariposa Grove of Giant Sequoias, located in the southern end of Yosemite National Park. Since it was first protected in 1864, it has been a primary destination for many. In 2011, we embarked on a plan to restore giant sequoia habitat in the Mariposa Grove. After a multi-year process with input from the public and staff, a final restoration plan was formalized through the Mariposa Grove Restoration Project Final Environmental Impact Statement at the end of 2013.

The Mariposa Grove closed in the spring of 2015 for the implementation of this plan. The two primary goals of this project were to improve giant sequoia habitat and visitor experience. This included addressing the declining conditions of the Grove and nearby South Entrance that were adversely affecting the ecological health of the sequoias (e.g., roads, trails and other buildings encroaching on roots of the ancient trees, hydrology issues). The Mariposa Grove re-opened on June 15, 2018.

Some of the restoration project highlights include:
Restoring giant sequoia and associated wetland habitat
Realigning roads and trails that were located in sensitive sequoia habitat
Constructing a welcome plaza near South Entrance, which allowed for the relocation of the parking area from Mariposa Grove
Adding a shuttle service between the Mariposa Grove Welcome Plaza and Mariposa Grove Arrival Area
Building accessible trails to allow for improved access without impacting sequoias and other sensitive areas
Restoring natural hydrology
Improving orientation and wayfinding
Removing commercial activities from the Grove such as the gift shop and tram tours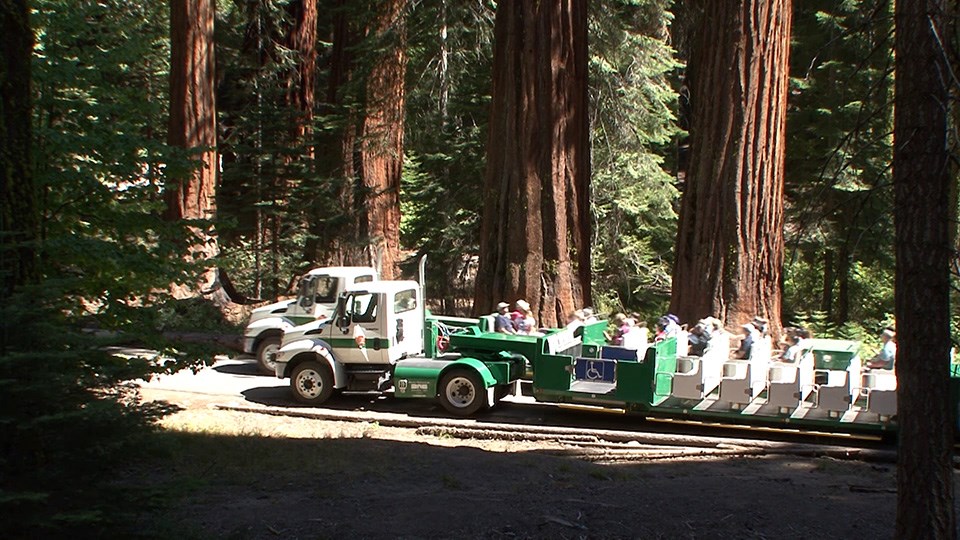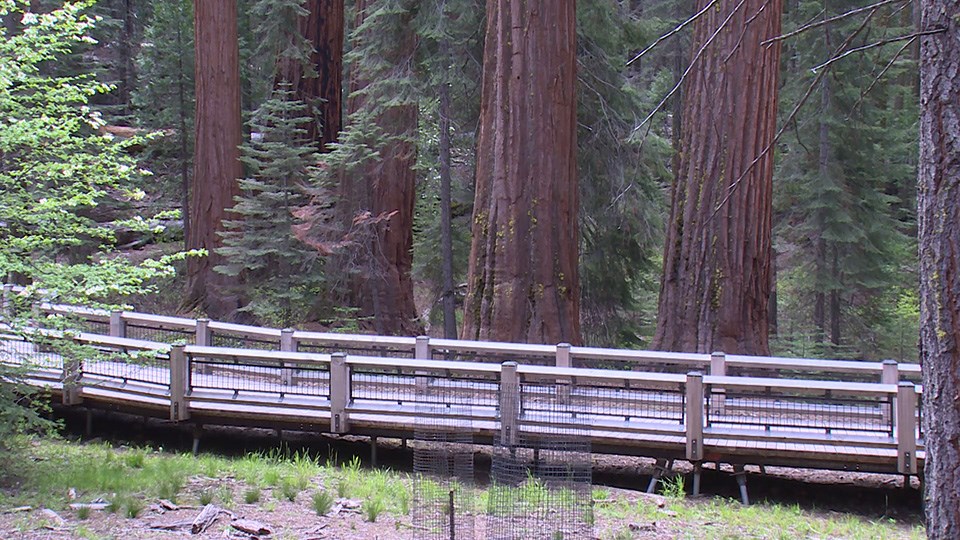 Tram Road within the Mariposa Grove prior to restoration.
Boardwalk and trail in previous tram road location after restoration.
---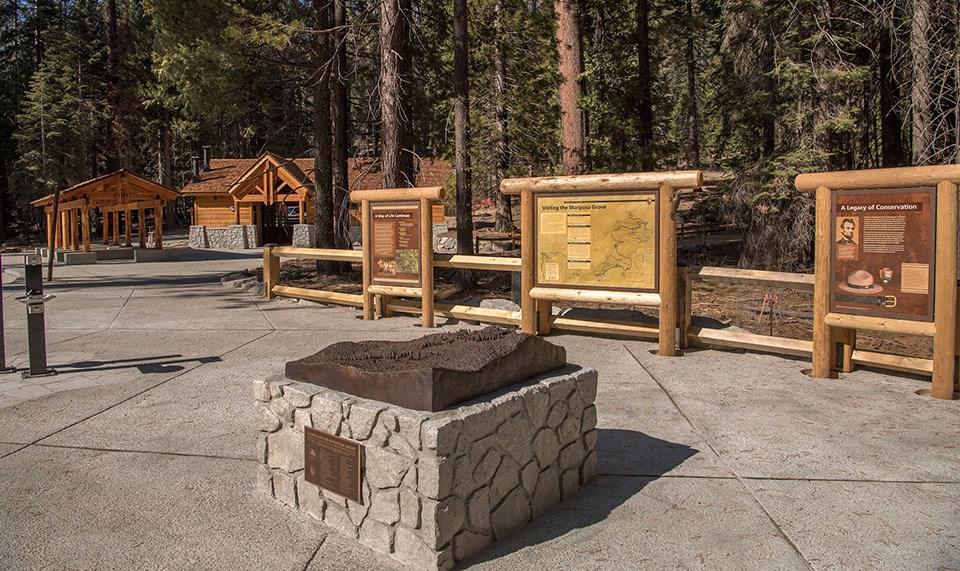 Last updated: June 15, 2018