Yosemite National Park Continues to Repair Big Oak Flat Road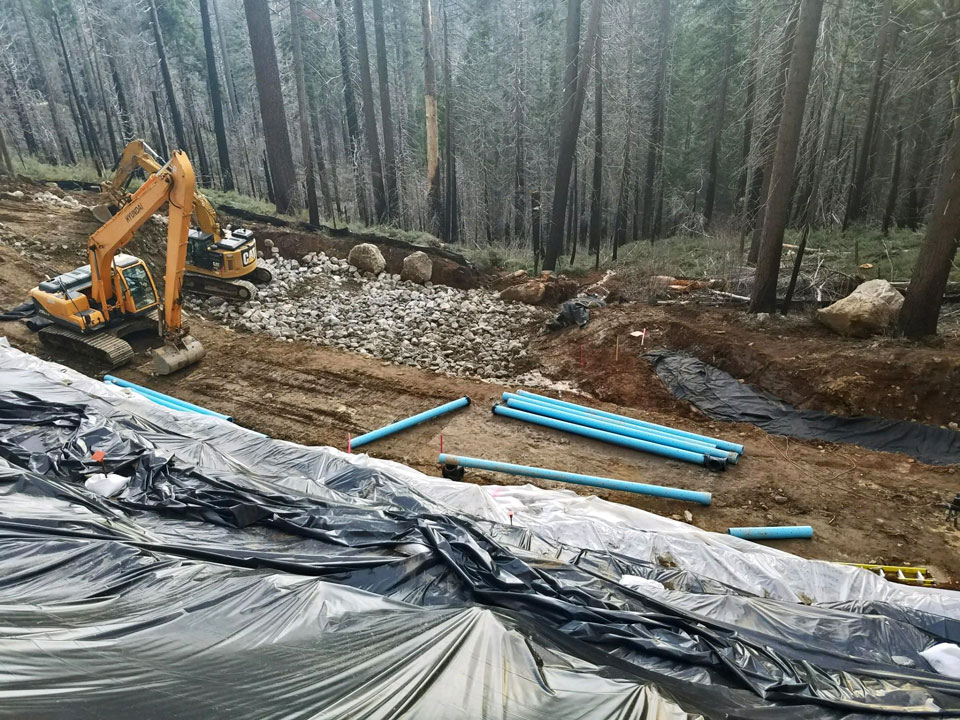 News Release Date:
April 4, 2017
Significant progress has been made to the repair work on Big Oak Flat Road
Yosemite National Park reports that significant progress has been made on repairs to the Big Oak Flat road. Road crews have hit the bottom of an underground spring that caused soils to erode, and are working to stabilize and rebuild the road. The park pledges to announce an opening date for the Big Oak Flat road as soon as it becomes available.  
"We are very pleased with the progress being made on the repairs to the Big Oak Flat road," stated Acting Superintendent Chip Jenkins. "We appreciate the support of the Federal Highway Administration to repair this critical roadway in a safe and expedient manner. The communities along the Highway 120 corridor have been impacted by this closure and we appreciate their patience and support as we work as quickly as possible to get the road reopened."  
Severe winter storms that have given new life to an underground spring caused saturated, heavy soils under the road to slide downhill. Over 200 feet of roadway has been impacted. As a result of the slide, the Big Oak Flat road from Crane Flat to Foresta Junction has been unsafe for vehicular travel and closed for repairs since late February.  
Visitors are encouraged to visit Yosemite National Park via the Big Oak Flat entrance. The park has waived the entrance fee for all vehicles entering via the Big Oak Flat Entrance Station. Visitors entering the park via Highway 120 can enjoy camping at Hodgdon Meadow Campground, snowshoeing and Nordic Skiing from Crane Flat and hiking in the Merced and Tuolumne Groves of Giant Sequoias. Park entrance fees still apply to all visitors entering the park via the Arch Rock and South Entrance Stations.      
Highway 140 (El Portal Road) and Highway 41 (Wawona Road) are open and clear for all vehicular traffic to access Yosemite Valley and Wawona. Visitors traveling to and from Yosemite National Park are urged to drive with caution, follow posted speed limits, and be aware of rocks and debris on the roadway.  
For updated 24-hour road and weather conditions for Yosemite National Park, please call 209-372-0200, press 1 and press 1 again.  
Last updated: April 4, 2017