Date:
June 10, 2008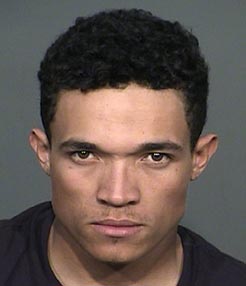 Yosemite National Park staff continues to search today for Esmin Garmendia-Barrios. Garmendia is described as 22 years old, a native Honduran, who is 5'8" tall. Mr. Garmendia speaks Spanish and broken English. He was last seen wearing blue jeans, a blue t-shirt, and black shoes.
Approximately 100 searchers from Yosemite National Park and Mono, Tuolumne, Marin, Santa Clara, and Sierra Madre Counties, including dog teams and aerial spotters, are participating in the search.
Anyone in the area ONLY of Sentinel Dome, Washburn Point, or Glacier Point after 2pm on 6/8/08 or on the Illilouette, Panorama, or Pohono Trails is asked to please call Yosemite National Park at 209/372-0311 whether they saw Mr. Garmendia or not. Any information, even from those who did not see him, will help park staff focus the search area. Media calls should be directed to Public Information Officer Adrienne Freeman at 209/372-0480.